By Anya Baneva
It is 11:55am. I am taking a sip of my morning coffee and I am getting ready to speak with one of the most influential and ambitious Filipinos in the UK.
Ramon Tenoso, a Filipino playwright and artistic director currently residing in the UK, is one of the people that we need the most, but have the least.
Born and raised in the Philippines, he came to the UK in 1990 to study, and decided to stay. Packed only with his ambition and creative ideas he is now the author of 30 plays, and the founder of Philippine Theatre UK.
Philippine Theatre UK is a community theatre based in the heart of London where various original plays are produced each year. It is open to anyone interested in acting, production, theatre design and management. It is believed to be the only active Filipino theatre group in Europe.
Here are some of the highlights of our conversation.
When did you first start showing interest in theatre?
Ramon: Well, how much time do you have? In a nutshell, I got interested in theatre when I was 13 years old. It was the time I wrote my first play but it was only for a church activity. At that time, all the kids were playing together and were interested in various other activities and there I was saying to myself: "I am going to write a play!"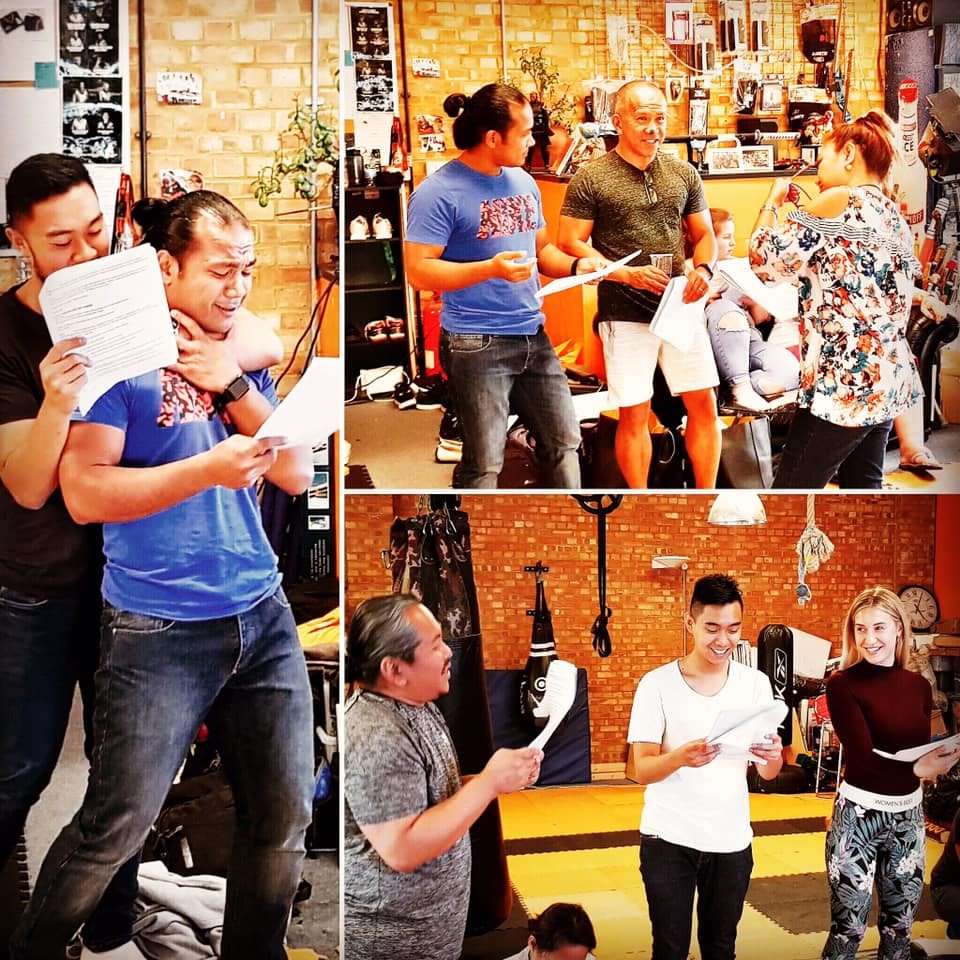 After that, when I was in high school, I continued writing and got highly involved in theatre work. The rest is history.
How did you decide to come to the United Kingdom?
Ramon: My parents were living in the United Kingdom at that time, which was 30 years ago. They asked me to come and join them. At first I was hesitant. I didn't like that idea for 2 reasons: one of which was that I was doing my Master's degree in the Philippines, studying psychology and the other was that I was working for Philippine Airlines. I never dreamt of going abroad, I was happy where I was. But, parents will be parents. They kept insisting that I come and visit them and see for myself if I would like it. And this is how I came to the UK.
Initially, I was not involved in theatre work here. I actually never studied anything related to the theatre at all. I enrolled in University of London where I studied sociology and religion, in the evening, while working in the morning.
What inspired you to create Philippine Theatre UK?
Ramon: It was 1992 when a Filipino theatre organisation approached me. They were doing a play about "El Filibuterismo" (a Reign of Greed), a beloved novel in the Philippines written by Jose Rizal, our national hero.
To make a play based on a novel is a massive task, especially on a social-political work like this one. They asked me to try and write them a synopsis. I knew back then that this would be a very difficult novel to put on a stage, but I wanted to help them. I did an English version and it was good – it was a success.
After being involved in this organisation for some time I realised that there was a need for a theatre group – so that is how I started Philippine Theatre UK.
Did you encounter any difficulties when you started the project?
Ramon: Well nobody liked it in the beginning. In fact, the very first play I wrote here was banned from the Philippine embassy and the Philippine community. It was tough, because who am I to create a theatre? I didn't have a name in this industry.
Every time we had a production we had a little exhibition and I kept the "poison" letter from the Philippine community saying: "Don't support this play, because it does not highlight the true culture of the Filipinos." I was even asked by the Filipino ambassador to explain my work.
My first original play in the UK was called "Debt (Death Trap)," representing the Philippine debt crisis. I wrote a play about the rich and the poor, where the poor are the heroes. There were also representatives of the LGBT community at that time. It was not a typical Filipino presentation. That is why they tried to ban it.
What they didn't realise was that when you are against a play, people become more interested and more willing to see it. On one day, more than 300 people came to see the play. It was really successful!
How did the project grow?
Ramon: It took me 4 plays to realise I am actually a playwright.
My concept was to create a theatre to discover talent, to give people opportunities, especially to people who do not have a theatre background. Because without a solid theatre background it is very hard to succeed in the UK, especially in this industry.
I have had nurses, cleaners, and engineers taking part in my plays. It is open to all nationalities: in the past we have had Filipinos, British, Chinese and some people from America.
Everytime we have a production we give 10% of the ticket sales to different charity organisations in the Philippines and in the UK. I think this is another beauty of this theatre. In the past we have helped street children in Manila. We have also raised money to help a school in the southern Philippines with books and things like that. Every year we have a recipient.
How many plays have you written, and where do you get your inspiration from?
Ramon: So far I have written 30 plays. In terms of what inspires me, I don't really know. Once I start writing it just comes. I am not a writer who will sit in front of the computer and wonder what to write next!
Before I write it, I have it developed in my head. I will go out, in the park, with my notes, and I will start building the characters.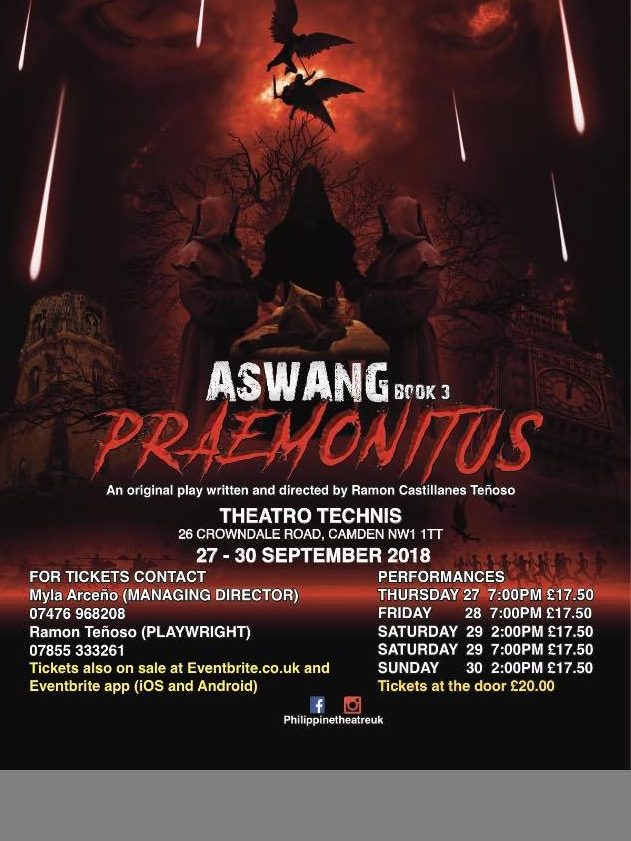 How has COVID-19 affected you personally and professionally?
Ramon: Well, how much time do you have! Personally – a lot.
So much has happened to me this year. Before Covid-19 started I got divorced. Then during the first lockdown we had a death in the family because of the virus. Overall, during 2020 we have had 7 deaths in the family. Of course, I couldn't go back home, I couldn't be there, and I couldn't have closure. It was quite traumatic.
Professionally, I was actually in the middle of writing a comedy play when my brother died. After that, I stopped and I decided to go on sabbatical because of the whole bereavement process.
What Covid-19 taught me was two things: First, I rediscovered my faith again. And second, life is unpredictable.
Life can be busy – look at me for example. If I am not writing I am directing, if I am not directing, I am writing. But after Covid everything stopped. That made me realise that nothing in life is certain. In fact I now think that the most certain thing in life is the uncertainty. That was the thing that opened my eyes. This has made me more humble – taught me to appreciate small things. It had a profound effect on me. I see life differently now.
What advice would you give Filipinos and other migrants wishing to succeed in the UK?
Ramon: The first thing you need to do is to educate yourself. Fit into the society. That is what I did. Although a lot of Filipinos don't do that – they prefer to stay in their own groups.
But I wanted to become English, I wanted to understand better what they do, how they think, what they eat and to be a part of their society.
Be part of their culture, be part of their people. This will give you a start of being successful as you will meet many new people. Get outside of your comfort zone.
I know how different and daunting it can be moving from another country to the UK, where life is different, very fast. If you do not know how to cope with those things you will be eaten.
Can you explain this further?
Ramon: Don't get me wrong I am not putting down the Filipino culture. You can have the support of your Filipino friends, but you also need to be careful as a lot of people experience the so called "crab mentality".
Let's take for example the crabs. When you put them in a bucket none can escape. And as one crab tries to come out, another one pulls him down.
I have experienced this in the past and even now from time to time. People need to understand that there is a lot of jealousy and bickering, and they need to surpass that.
Just look what happened to my first play – the Filipino community tried to ban it, and I even had to explain myself in front of the Ambassador and other Filipino organisations.
Once you overcome this and you prove to them who you really are – they will start to respect you.
Do you have any forthcoming projects?
Ramon: I think at the moment I am just slowing down. But I know that once my inspiration is there I am going to write again.
In terms of the theatre group it is very difficult to pinpoint, although I do miss theatre arts badly. There are so many uncertain things at the moment so I thought that what I am going to do now is sit back, relax, and just enjoy the ride, because we are still in quarantine.
Things will change, life will be different. Even the arts will be quite different as well. I still have my notes waiting for me. If someone asks me: "Would you write a major play next year?" I would say yes, okay, let's do it!
Sometimes I just need that kind of push.
About the author: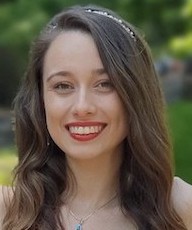 Anya is a Multimedia Journalism graduate based in London. Since she was a little girl she has always had a passion for literature and writing. She had poems published in her local newspaper at the age of 10. Her main passion is travelling – in real life and in the world of books. Immersing herself in new cultures, meeting different people and eating various types of food charge her with positive energy and make her feel alive.