Virtual meetings and events have now replaced in-person activities. Photo credit: Bournemouth University Facebook group
by Anoop Bhuller
Covid-19 has impacted many university students, forcing them to put their studies and social lives on hold.
With the implications of social distancing and other guidelines, Filipino student societies are having to adapt in order to maintain a sense of community.
We asked some students to tell us about their experiences.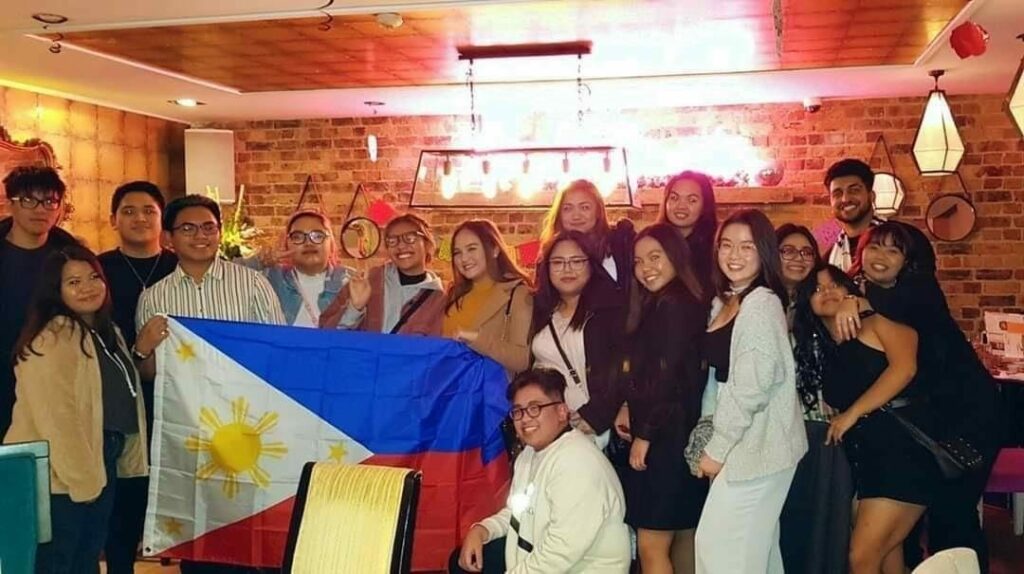 From physical to digital communities
Ian Baluyut, a final year accounting student at Bournemouth University, is president of the Bournemouth University Filipino Society. He says the society creates a community of like-minded people, and it's especially valuable at such a challenging time. The challenge now, is to keep the culture alive, digitally.
"It can be a bit overwhelming when you have nowhere to go," he says. "So this is a community for Filipinos who struggle to fit in, or want to find new friends. It's just a safe place for everyone." And now it's online.
Before the pandemic, the society kept its events traditional with games nights, karaoke and meals. However, Covid-19 scrapped this year's plans. Only one activity took place compared to the usual five or six prepared annually since the society was founded four years ago.
According to Ian, one of the challenges of running the society in the upcoming academic year will be trying to keep up with restrictions such as social distancing and limited gatherings. So far, his ideas include online quizzes and virtual games.
Ian also hopes to focus on expanding the society and "trying to get it back to what it used to be." But much of the interaction will have to be virtual.
Since the beginning of the pandemic, Ian hasn't actually met with any members face to face because one of his housemates was considered at high risk from the virus. This has made it hard for Ian to go out and meet friends.
When restrictions were eased a lot of members went home to their families, although they have stayed in contact through messaging.
But even so, the spirit continues. According to Ian, people in the society are incredibly close. "Everyone is always having a laugh. There's a bit of shyness at first but once eased in it's a lot of fun."
A home from home
The Cardiff University Filipino Society was founded two years ago and hosts between 15 to 20 socials a year. The president of the society, and final year Psychology student, Althea Galan, also shared her plans for her society in the upcoming year.
Althea believes that the biggest challenge will be following the guidelines. "When you are at a social you tend to forget the social distancing thing," she says.
Society members kept in touch with each other during lockdown, and around a month in, shared a Zoom call to catch up and announce the new committee membership.
Mark Masangkay, this year's treasurer and second year Architecture student, says he has spoken to other members almost every day. He describes the society as being a home from home.
Mark claims this year won't be too much of a struggle as long as everyone works together. The biggest issue is coping with what has happened and learning to compromise.
Mark also spoke about how this will affect new university students. "People often come to societies because it's people they can relate to, but considering social distancing is such a new thing, I feel there will be struggles."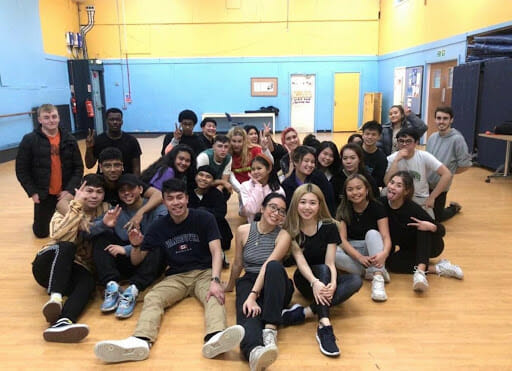 With students set to return to universities soon, he said he's personally not that stressed. "I know what's coming because of the first year, so now I feel like I am ready to take that on again."
Althea has discussed new plans for the Cardiff University Filipino Society with the committee, including socials that follow government guidelines such as online dancing and Filipino cooking classes.
They also plan to maintain the society's homely feeling. "We would really focus on the intimacy of every social. Even though there is social distancing, we don't want that to affect people feeling at home in the society."
The Student Union president has recently contacted Althea to inform her that the Cardiff University freshers fair will be split into two smaller, more spread out events. This will enable the committee to meet freshers face to face, although there is concern for first year students.
"With restrictions and social distancing I feel like it will be hard to have that same experience," Althea says. "Hopefully next year when restrictions have lifted we can do more physical activities."
For more information on Filipino university societies in the UK, visit our Filipino Student Societies page.