Award-winning Filipino-British singing group, Haraya Choir, is set to perform their Christmas concert Hallelujah! after months of planning and despite the challenges of having in person rehearsals posed by Covid-19.
The ensemble will perform an a cappella repertoire of Filipino favourites that include Pasko Na, Sinta Ko and Payapang Daigdig, along with songs from different musical genres such as Besame Mucho and Somebody to Love. 
"Our program is comprised of popular Christmas songs along with recognisable Filipino tunes that many of us grew up with. We want to expose our audiences to a wide variety of musical styles to inspire and educate," said Karlene Moreno-Hayworth, Haraya Choir founder and conductor.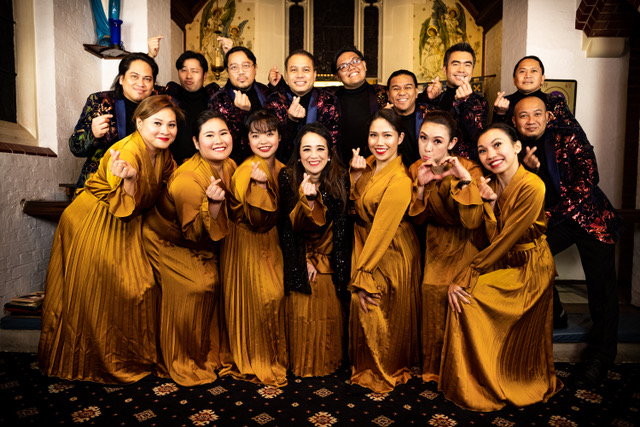 Haraya Choir made history when they became the first Asian group to win the grand prize in the Manchester Amateur Choir Competition in 2020, outperforming 15 other choral groups from the United Kingdom. The singing ensemble received a standing ovation from the audience as well as the judges.
​The win was no small feat for the musical group. Apart from Moreno-Hayworth who is a professional singer and soprano soloist trained in music academies across Europe, most of the choir members do not have any formal musical training or background. Members work across different professions although most of them are nurses working for the National Health Service (NHS), the UK's public healthcare provider.
"Most of our members are unable to read notes and rely on learning songs by rote or listening by repetition. Memorising an average of about 20 songs per concert is quite challenging because some of the songs in our repertoire are in other languages like Italian and Spanish," said Moreno-Hayworth.
When he first joined Haraya Choir a year ago, Jesnel Suarez, remembers asking himself, "What did I get my karaoke-loving, bathroom-singing, drunk-belting self into?"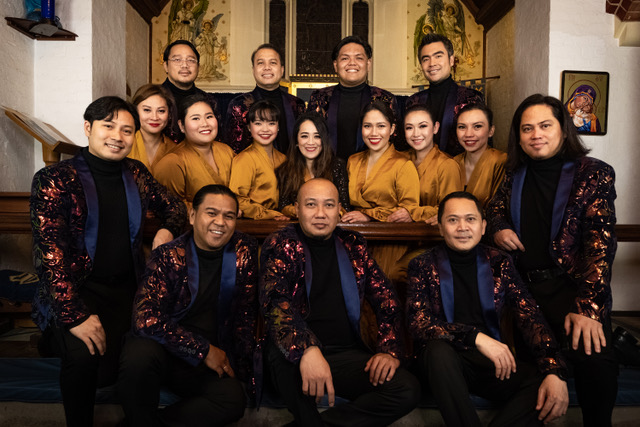 Having performed in a number of other Haraya Choir concerts since then, Suarez who is a nurse and Haraya tenor said he has overcome his initial stage fright.
"It is incredibly fulfilling to share our Filipino culture through songs," said Suarez.
Haraya's concert is being sponsored by John Sio, financial consultant, a long-time patron of the group. Food importer Manning Impex is also supporting the event.
The Hallelujah! Christmas concert will be on Saturday, 18th December 2021 at St. Andrews Church Southgate N14 5SH. There will be a matinee performance at 3 PM and a gala performance at 8 PM. Tickets are GBP15 and GBP20 (VIP seating). For more information, visit the Haraya Choir website or go to their Facebook page.