As part of Tinig UK's first year anniversary coverage, we spoke to Gene Alcantara, immigration consultant, Juan EU Konek presenter and community leader, to get his thoughts on some of the issues that concern Filipinos in the UK as we recover from the pandemic.
How would you assess how we, as a community, have responded to the challenges of Covid-19 here in the UK? What could be the next steps for us, moving forward?
Gene: Initially, like everybody else, we were at a loss as a community about how to respond to the Covid-19 pandemic here in the UK. When it became clear people were dying or suffering and needed help, Filipino associations and individuals started to regroup somehow and came out to provide food assistance and aid to elderly and those who were suffering from Covid-19. They would deliver food and medicine to the doors of people's homes, observing safety precautions themselves and wearing their own PPEs. It really was a time for quiet heroism with groups like Kanlungan, Aguman Kapampangan, Dampi Gentle Touch, businesses, religious bodies, the Philippine Embassy of course, and countless individuals did what they could.
Even my team at Juan EU Konek changed our focus and got involved when we began doing our live streams to provide information and advice during the pandemic, such as what to do when somebody dies and interviewing individuals who were afflicted. We even managed to secure funding from the National Lottery Community Fund to work on a 6-month documentary series called 'Kontra Corona' which recorded the impact of the virus on people's lives. I also wrote articles on the pandemic for the online Pinoy Portal Europe, with fellow writers across Europe.
The coronavirus pandemic was definitely a huge challenge for Filipinos. But interestingly, it became an opportunity for some as people started delivering cooked food and groceries to the community as a business. I also know of two friends in the community who started, profitably, taking Jollibee orders from people outside London and delivering them within the day and this went on until the company opened up outside London.
What are the big challenges that Filipinos face at this time? Are you aware if many Filipinos have become unemployed because of the pandemic?
Gene: Life as a migrant is not that bad if you came in legally and continued to be legal until you get your British citizenship. But then Brexit came along and practically turned everything topsy-turvy with European Union citizens suddenly losing access to the UK and vice versa. There are an estimated 1 million Filipinos in Europe so you can imagine the effect of Brexit on everyone.
Many Filipinos anecdotally and among my clients working in private homes have lost their jobs when the lockdowns happened because everyone was scared of Covid-19. Countless others lost their jobs because restaurants, hotels, theatres and other hospitality venues shut down. They were lucky if the employers placed them on the famous furlough scheme which enabled employees to earn 80% of their salaries while they were off work, although this is expected to end in September 2021.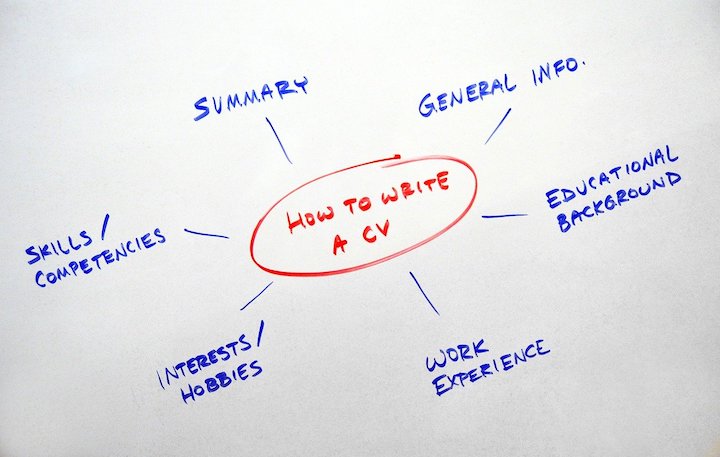 Of course if one happened to be undocumented, the situation was infinitely worse because they would not be eligible for furlough and often had no access to medical care. We know at least a couple of undocumented Filipinos who perished from Covid-19.
So how to deal and cope with the coronavirus pandemic remains a major challenge for all of us here.
Having lived in the UK for many years, what do you think are the strengths of Filipinos as an immigrant community? What about our weaknesses?
Gene: I have lived in the UK now for over four decades and I have seen different phases of the Filipino community. We are hardworking as a people, with a tremendous amount of positivity and cheerfulness while having an equally immense capacity for sacrifice. Resilience in the face of challenges, the ability to face such challenges head on, and 'bayanihan' mentality (helping out) rank high on my list of Filipino strengths.
More generally, one weakness of some Filipinos here is they can be gullible or perhaps they are just too trusting. Which means a lot of people fall victim to migration scams or phone scams.
One thing which I am still grappling with is trying to understand why many people in the Filipino community who voted for a politician like Duterte (a huge majority voted for him here in 2016), continue to support him even though they have learnt of the way he has presided over the 30,000 extra-judicial killings in the fake "war on drugs", the suppression of human rights in our country, the massive corruption, the incompetence in dealing with the pandemic, the blasphemy. If there is a weakness that bothers me most, it is this tone-deafness or the inability to see what is really going on in our country, or indeed to see the contradictions in our own behaviour.
What is the situation of Filipinos' visa applications? Have there been delays in processing because of Covid?
Gene: I think this has been a general problem since the Covid pandemic hit. It became very difficult to apply for visas to come to Britain as British embassies and visa application centres were shut down. Renewals in the UK similarly became a problem, although eventually this was helped by a change in procedure at the Home Office to move to online applications and uploading of soft copies of documents, rather than hard copies being submitted.
The Home Office itself was not exempt from the lockdowns and things practically ground to a halt, particularly the enrolment of biometrics. Although things slowed down, they are picking up again and they responded to the changed situation by allowing for example what is called Exceptional Assurance, a sort of permission to remain, for those unable to leave due to the pandemic, introducing free extensions and refunds of immigration health surcharges for those in healthcare or in the NHS. However they remain as strict as ever, so it is important for our compatriots to ensure that they apply for visas before they expire, or for those undocumented to apply as soon as they have a reason to.
The Philippine Embassy in London was also shut down by the pandemic. Down to a skeleton staffing and moving to online appointment bookings, it became difficult for them to do the usual business of, for example, passport renewals. But to their credit, the embassy staff kept operations going despite logistical and technical problems and the inevitable criticisms from those unable to do things more quickly.
Many Filipinos feel that we are invisible as a community in British society. Do you think that the pandemic has now changed this owing to the wide media coverage given to the deaths of Filipino healthcare workers?
Gene: It is not just Filipinos who notice that we are more or less invisible as a community in British society. Back in the 1990s Bridget Anderson wrote about the Filipino community being a hidden community in her book, "Britain's Secret Slaves" which looked at the plight of overseas domestic workers. The situation with domestic workers remains the same, as their problems are not really being addressed by the authorities, especially since they have restricted their visa conditions in 2012 whether they get abused or not.
As to healthcare worker and nurses, the spotlight was only focussed on them when the coronavirus pandemic hit and they started dying. I hesitate to call it a 'blessing in disguise' but the virus ironically made them more visible, with celebrities praising their roles and thanking them for their contributions to the National Health Service. More than this, they have become more assertive as a professional community. There is now a Filipino Nurses Association UK, established during the pandemic and they want to break what they call the "bamboo ceiling" and demand that decisions about them can only be done with their participation. So I think we will see and hear more from this newly empowered group.
This is also why I encourage British-Filipinos to enter politics. Even participation in local politics will allow our visibility to increase in British society, and also prove that we can do it, that we can compete with the best of them. We have certainly done very well so far with two Mayors, one the late Councillor Cynthia Barker in Hertsmere, and the other Councillor Danny Favor in East Grinstead, and two other newly elected councillors this year, Councillor Raymond Padilla in Gloucester and Councillor Myla Arceno in Stevenage. I have done my part in running for local government, running as an MP twice, and running as an MEP. Although I was not elected, I feel that I have encouraged our compatriots to try, and in their case, succeed.
Any closing thoughts?
Gene: We do not know yet when and how the pandemic will end. We now have the vaccines and we have seen British-Filipina nurse May Parsons gain prominence for injecting the first ever vaccine in the UK, a historic event. We also know that a Filipino doctor, Adrian Rabe, has been involved with the Astra Zeneca vaccine itself. So I think we will just have to see how things develop in this area, and no doubt Filipinos will know what to do if they are asked to get involved. The important thing is that we are always ready to respond, to adjust, to give service, to move forward.