By Liezel Longboan and Lydia Clarke
Concerned Filipinos and Britons in the UK have been raising funds for family members and communities affected by Super Typhoon Rai (locally known as Odette).
Based on the Philippine government's latest data, over 1.8 million people (452,307 families) were affected in 3,286 barangays across eight regions in the Visayas and Mindanao in the southern Philippines.
The National Disaster Risk Reduction and Management Council (NDRRMC) reported that 631,402 people remained displaced, most of them in evacuation centres.
Food, potable water and temporary shelter, fuel, hygiene kits and medical supplies are people's priority needs. However, people said they preferred cash assistance to be able to buy what they need.
On Facebook, individuals and groups have been posting about their fundraising efforts for specific families, areas and communities devastated by Typhoon Odette.
Vangie Labra, originally from Carcar, Cebu has started a fundraising campaign for her family and friends who have lost their homes in the aftermath of the typhoon. She posted her appeal on the Filipinos in the UK Facebook group.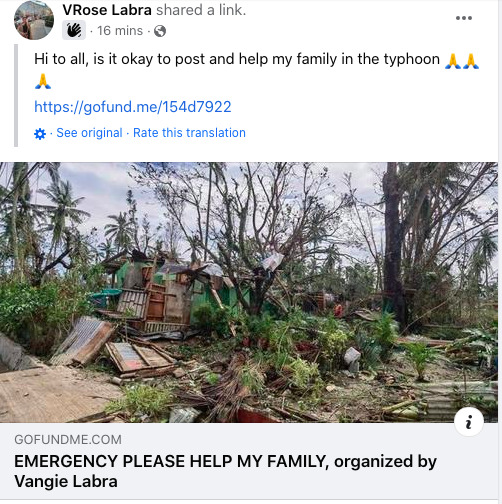 Several nurses have also set up individual Go Fund Me pages for their families back home. Lorraine Calvo hails from Cebu and works as a nurse in the UK. She says on her page that she has been unable to contact any of her family and friends in Cebu. She has raised £472.00 so far.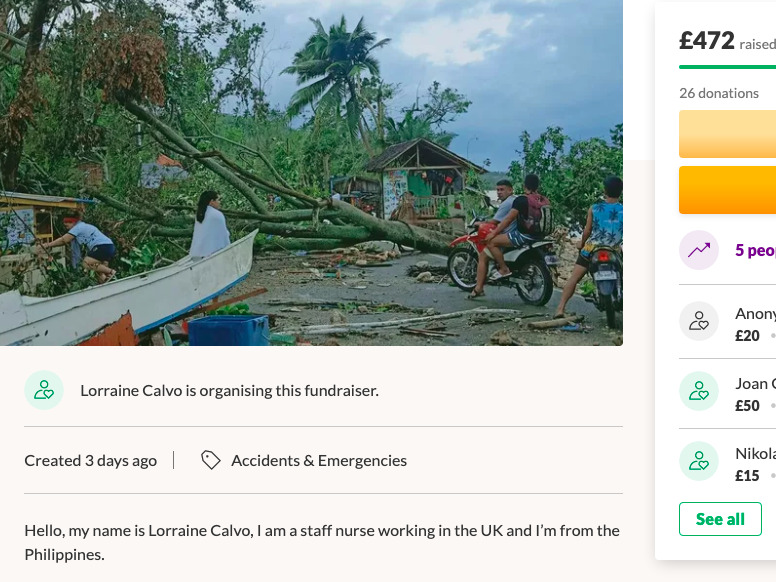 Originally from southern Leyte, Hyena Myrna Hinabio is another nurse hoping to raise money for her hometown. Like Lorraine, Myrna writes that she has not been able to contact her family. She says the money raised will help families rebuild their homes.
Groups raising funds for typhoon survivors
Meanwhile, Big Green Surf School in Crantock, Cornwall, is fundraising for the people of Siargao, the Philippines' surfing capital. On their Crowdfunder page, the organisers say they have "close connections with the island's residents and expats and have direct links to people on the ground".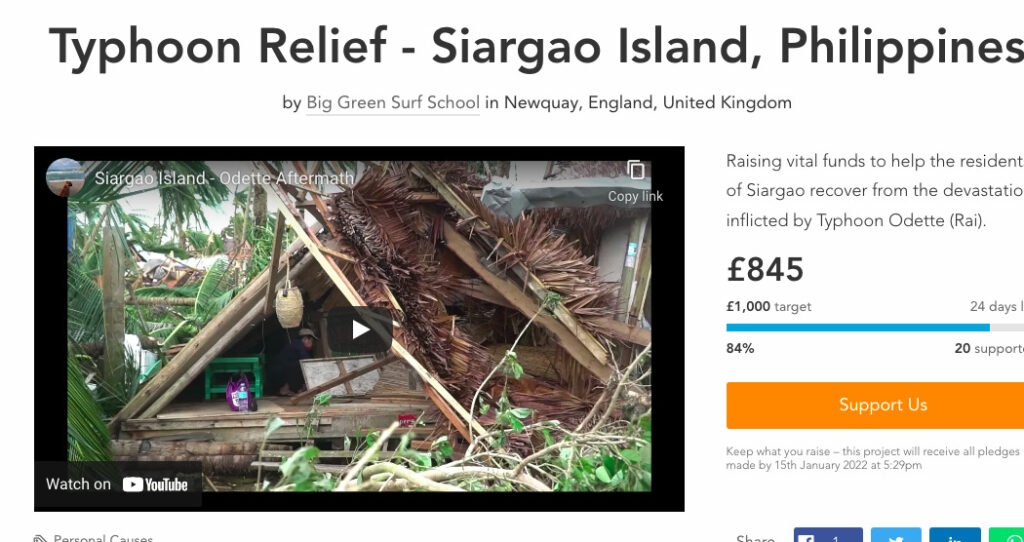 Another group raising funds is Filipino Nurses Association UK. They are aiming to help members whose families have been affected by the the typhoon. Members can apply for a maximum of £100 grant. If approved, they must provide evidence on how the money was spent by beneficiaries.
The Nottingham Filipino Community is another group with its own fundraising page. Organised by Myrna de Torres, any money raised will benefit members' relations in the Philippines. They have raised £700 as of today.
Other ways to donate
For those wanting to donate to Philippine-based organisations, you can donate to the following: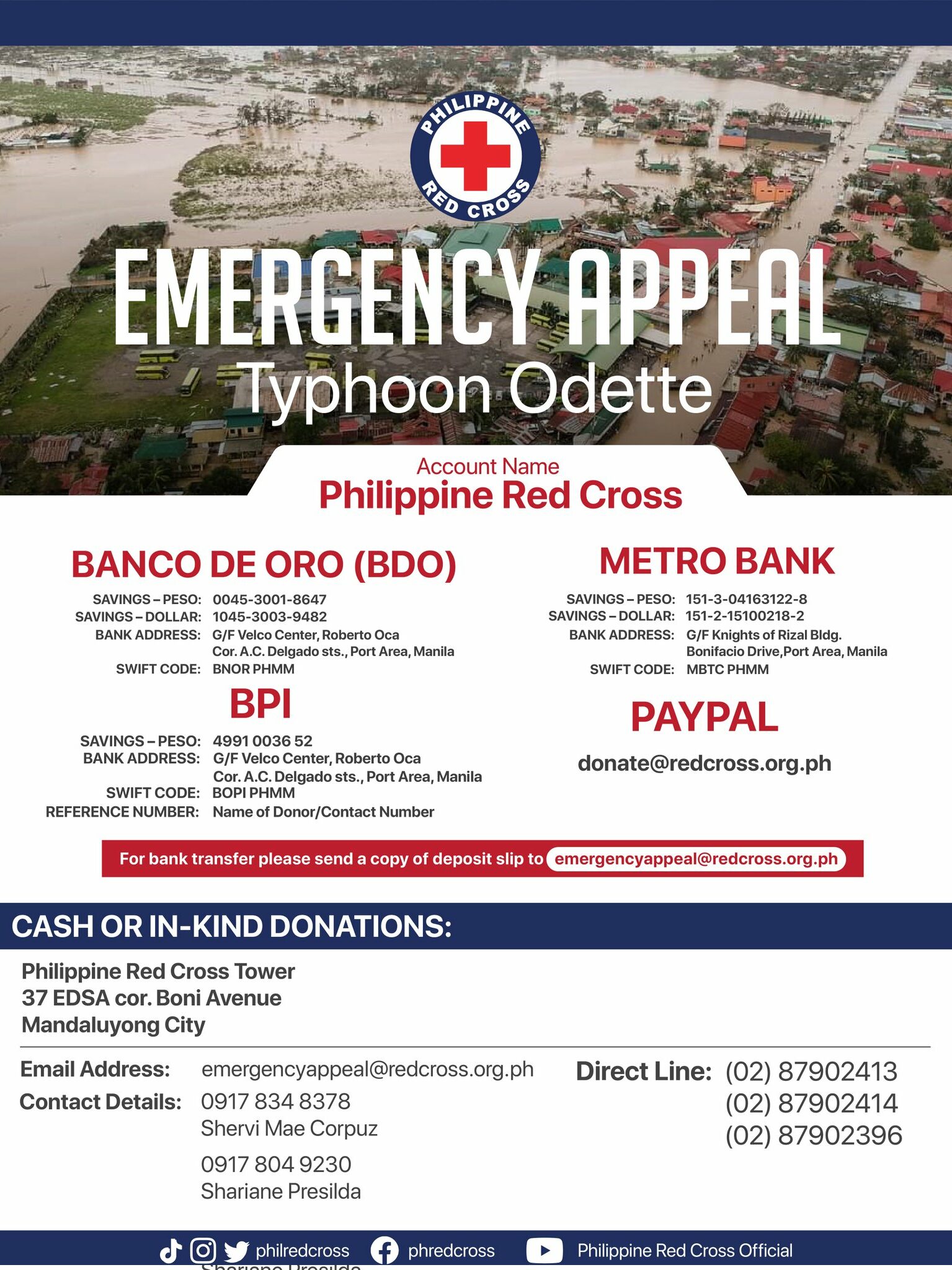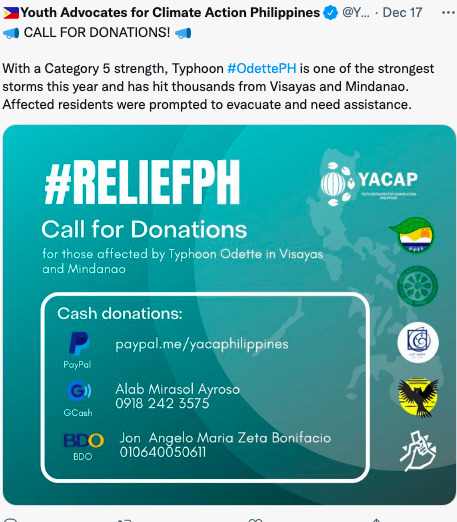 To contact the regional Civil Defense Office, which takes charge of disaster response in the Philippines, refer to this directory prepared by FNA UK.
Top photo credit: Alfie Calingacion on Twitter