As a Filipino living and working in the UK – and now a British citizen – I often get asked by fellow Filipinos and foreigners alike questions relating to being a Filipino in the UK.
Oftentimes funny, but at times perplexing and irritating, these questions reveal much about ourselves, our perception and understanding of the lives of Filipinos in the UK, and the life-world that both entraps and liberates us in and from the constraints of the places we have been to and currently live in.
You may have been subjected to some of these questions yourselves. Here are 10 you might encounter…
1) Nurse ka ba? (Are you a nurse?)
Flying back to the UK at the start of the pandemic, a fellow passenger told me she understood why the NHS wanted me back as soon as possible. When I told her I didn't work in a hospital but rather in a university, she looked at me, and said, rather surprised: "Well, love, you said you are from the Philippines, right?"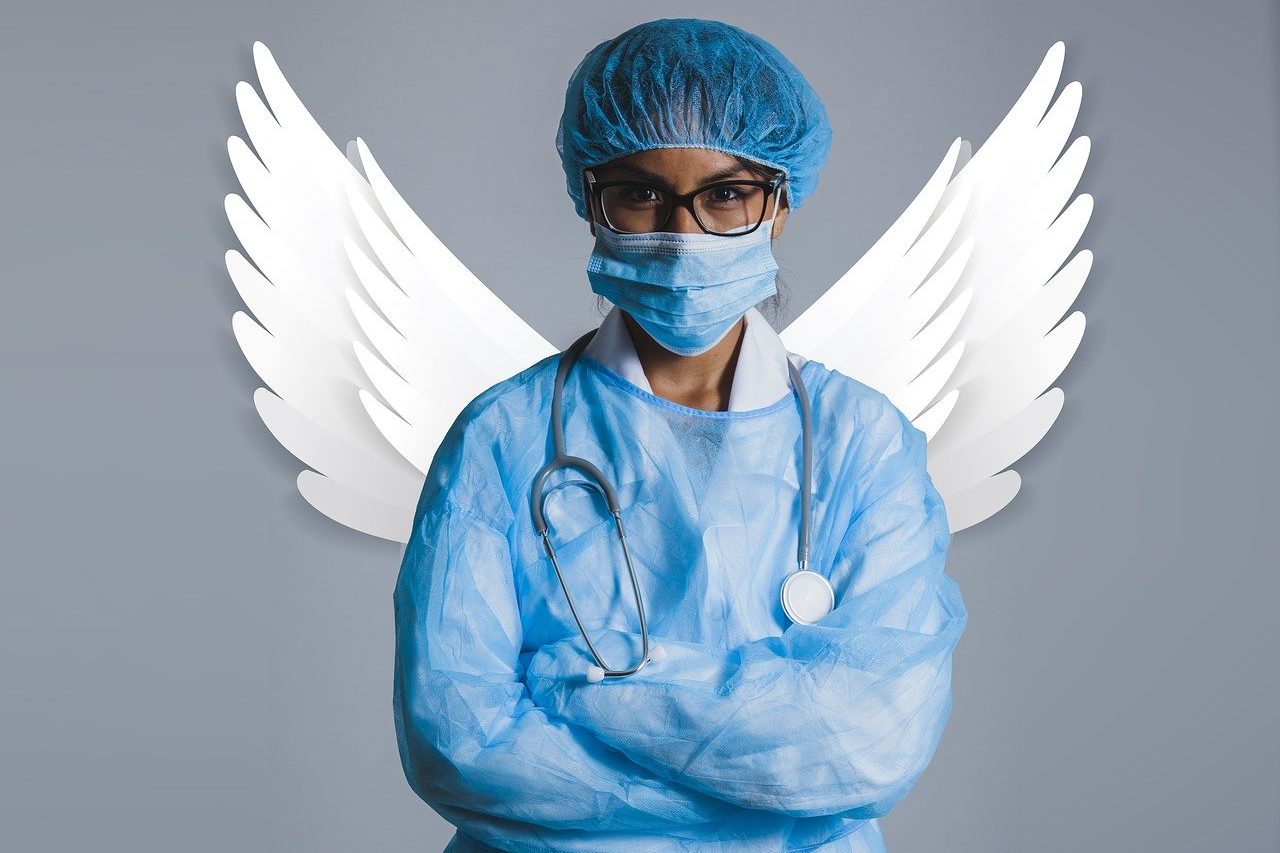 The "Are you a nurse?" question has been thrown at me countless times, by everyone from Filipino tourists to British people themselves. This stereotyping of Filipinos in the UK is not unique of course. If you meet Filipinos, either in Singapore and Hong Kong, especially if they are women, the usual conception is that they are domestic helpers.
There can be some benefits. When the UK was in its first pandemic lockdown, I went into an Asian shop to buy some Filipino goods. The Chinese lady at the counter greeted me with a huge smile on her face, and asked me if I was a Filipino – to which my response was a resounding yes. Later on, as I was swiping my card, she told me that she had given me a 20% discount on my purchase because she wanted to thank nurses like me for their work.
"You must find it very challenging," she told me. I looked at my receipt and I had saved £4.20. I wanted to tell her that she was mistaken but I was too overwhelmed by her gesture that I just said thank you. "Filipino nurses are just the best," she said. I couldn't agree more.
2) Bakit wala kang British accent? (Why don't you have a British accent?)
Having lived in the UK for the past 14 years, whenever I meet Filipinos (and they are usually the ones who ask me this question) they often wonder why I don't have the rather prized and posh British accent – what is called the Received Pronunciation (R.P.) accent.
The question both stumps and embarrasses me as the question almost sounds like a censure, like I have failed to acquire treasured cultural capital which would potentially set me apart from people without history, to use the phrase by Eric Wolf.
My usual response is either a muted sigh, or if I feel really agitated by the accusatory tone of the question, I reply that maybe some people are more prone to assimilating their new country's accent more than others (like Filipinos who have visited the UK for a week and return to the Philippines with a freshly minted British accent). Unfortunately in my case, I say (with so much dismay in my face that I almost look like I'm ready to cry), I certainly am not that type. I still have a Filipino accent whatever that means.
But that doesn't mean that I haven't tried. Some years ago I taught a module on Nation and Nationalism in a university in Cardiff, and tried very much to obscure my country of origin by speaking the Queen's English. It was a two-hour module and when I returned to my flat, I felt so exhausted, and my jaws feeling numb that I told myself that I would not do it again. I reverted to my trusty Filipino accent in the succeeding classes.
3) Nakita mo na ang Queen? (Have you already met the Queen?)
The first time I returned to the Philippines for a holiday, the first question asked of me by a friend when we met over palabok and peach mango pie was if I had had the chance to see the Queen – and how was it?
She was not the last person to ask me this question, and everytime I am asked it I feel an unbridled sense of failure as Her Majesty's subject for not having met her yet in person. In response, I always explain to my inquisitors that royal visits almost always are kept under wraps for security reasons.
But I am a royal fan. I always think that the Royal Family is and will always be a prime asset to the UK (palaces and castles without royals living in them sound like a dreary proposition to me). When Harry and Meghan visited Cardiff (before they got married), I was among the frenzied Union Jack-waving throng of fans which greeted them outside the Castle. Indeed, I saw many Filipinos there.
The next time the 'meeting the Queen question' is thrown my way, I want to be able to say, "yes," loud and clear, with a little bow of the neck, like the way men do it when they are introduced to Her Majesty.
4) Saan ka sa London? (What part of London do you live in?)
For many people, especially some Filipinos, the UK is London – period.
You see, I live in Cardiff, the capital of Wales, some three hours by coach from London, and I soon discovered, to my chagrin, that when people ask me where I live in the UK, there seems to be an expectation that I should be living in London.
I learned it the hard way some years back when I was back home in the Philippines. I was asked by a well-meaning relative where in the UK I was studying. "At Cardiff University," I replied. He was flummoxed. "But you said you are studying in the UK?" he queried. It was the first time he heard of Cardiff.
I had to tell him that London is not the only city in the UK, and that my city, Cardiff, thank you very much, is in the UK. So nowadays, just to make things easier, when some people ask me where I live in the UK, I just say London – and that makes us all happy.
5) Nakapasyal ka na sa Buckingham Palace? (Have you been to Buckingham Palace?)
There is a downside, however, to saying that I live in London (see number 4 above).
If the person gets so excited by the prospect of talking to somebody living in London they often ask more questions – especially about places in London which are often visited by tourists. Based on my experience, it is the question "Have you been to Buckingham Palace?" that tops the list.
Fortunately, I once went to the palace as a paying tourist (though I sincerely hoped to be knighted by the Queen!). So, from memory, I recount how exhilarating the experience was, and how it felt out of this world to see a place that I only used to see on television and on postcards back in the Philippines.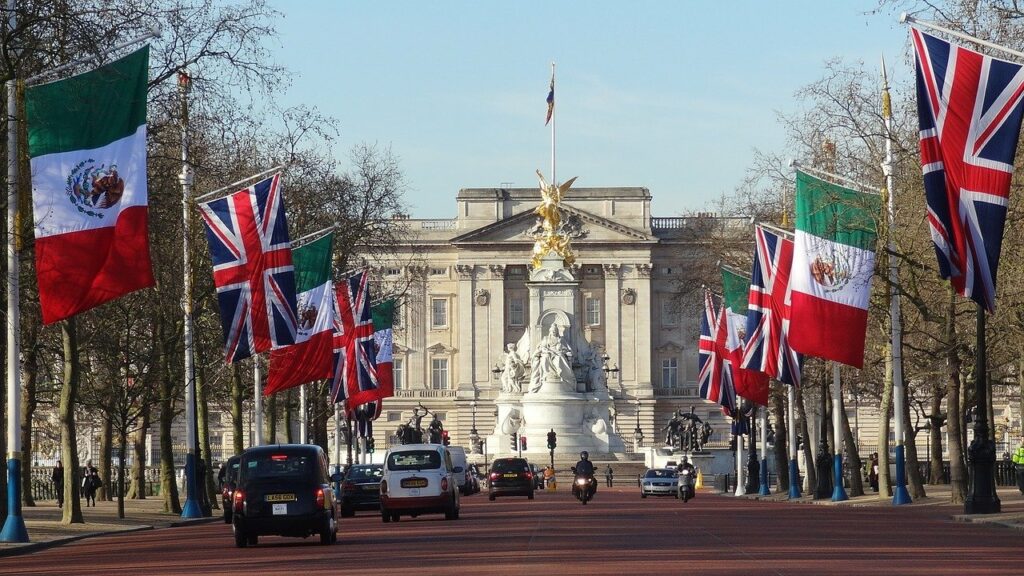 Sometimes, questions are more challenging: how to get to that book shop where they shot the movie 'Notting Hill?' Or that pub in Camden that was a favourite hangout of Amy Winehouse?
When questions like these are asked, I tend to laugh nervously and say that close to London there is a place called Cardiff and they have a castle there with some really grotesque figures of animals on the ramparts and it would be fun if they could come and I would be a willing tour guide… Whew!
6) Paano 'yun eh Brexit na? (What will happen to you because of Brexit?)
A Filipino tourist I met in Cardiff last year asked that since the UK had left the EU, would I be deported back home? She also thought that Wales was part of the EU but not the UK, and wondered if Brexit might have a negative impact on my acquisition of British citizenship.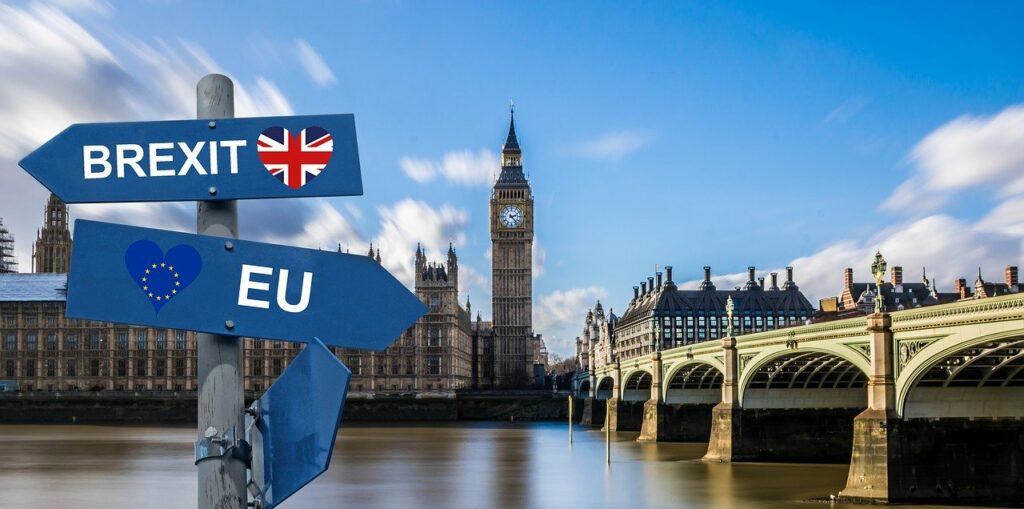 I had to clarify that she should not feel so sorry for me – thank you very much – because the last time I checked Wales was still part of the UK. But since the UK is not part of the EU anymore, I said (with forlorn eyes and quivering lips) that I had lost the right to live and work in EU member countries. By all means, I could still work and live in any EU member countries but I would need to apply for a visa.
I have since been asked this question numerous times, and quite interestingly, some people think that, as a foreigner living in the UK, Brexit translates to the deportation of non-British people back to their countries of origin.
These people spend too much time on Facebook, I think.
7) Madami ding bang TNT sa UK? (Are there many undocumented Filipinos in the UK?)
I get asked this question a lot when I am in the Philippines, or by Filipino tourists in the UK. (Editor's note: TNT stands for tago ng tago in Filipino – literally "hiding and hiding" – which originally referred to overstaying Filipino tourists in the US. This moniker for undocumented Filipinos also takes on the acronym of that famous explosive – with their secret waiting to explode).
I can't cite any statistics – and numbers are hard to come by – but it is believed that thousands of Filipinos are living and working illegally in the UK. I always say that, like other developed economies, the UK has a fair share of Filipinos wanting to help their families back home by overstaying their tourist visas and working in odd jobs.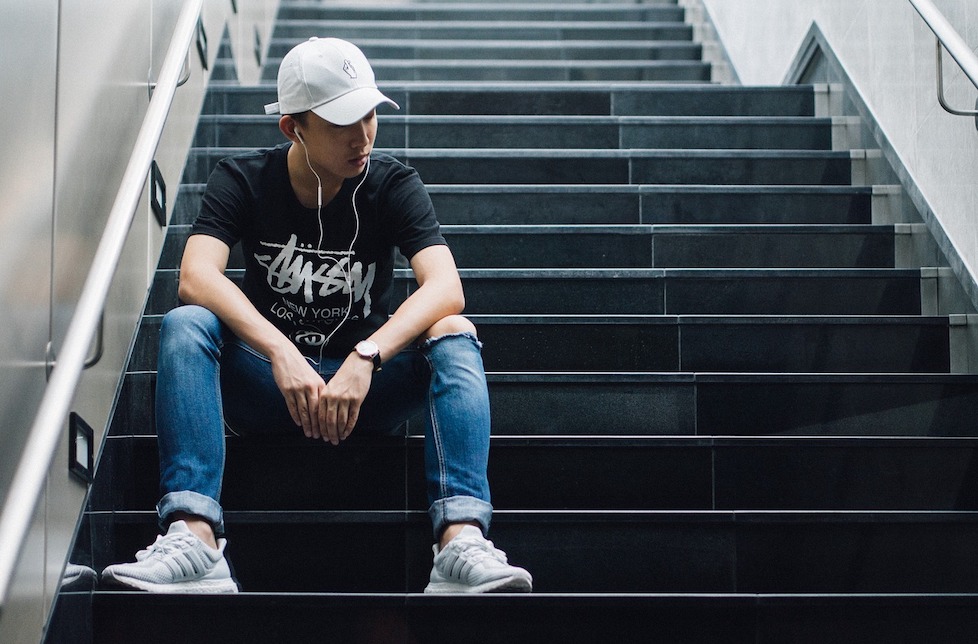 When I was still a student I received a message on Facebook from an aunt telling me to avoid a fast food joint somewhere in Kensington because apparently it was a favourite hang-out of Filipinos living in London. She said that on one occasion agents from the Home Office had swooped down on the place, rounding up Filipinos staying illegally in the UK.
Incidentally, armed with my Home Office visa card, I later went to this very fast food joint. There were Filipinos all around me. A man approached me and asked if I wanted to have a look at his "kakanin". He was selling puto, kutsinta, dinuguan, bopis, and many more. It was the happiest day of my life.
I ended up not ordering anything from the counter but walking away with a plastic bag full of Filipino food. I have not been to this fast food since, because Jollibee now has a branch at Earl's Court and it is now my favourite haunt whenever I am in London and wanting to feel the warmth of home with chickenjoy.
8) May papel ka na? (Are your papers in order?)
Interestingly, I have had questions of this kind – mostly in bus stations, especially Victoria Coach Station in London – and all the time I am asked by fellow Filipinos.
Some years back, on one cold, dreary, autumn day I was waiting for my scheduled National Express coach back to Cardiff when a Filipino woman sat beside me. She was a very nice lady, and since I told her that I was new to the UK, she gave me pointers about life in the UK. Then, in a hushed, conspiratorial voice, she asked me: "Are your papers in order?" I told her that I was on a student visa. She looked relieved and quite pleased when I said it.
I know that I am not the only Filipino living overseas who gets to be asked this question by fellow Filipinos. And sometimes, the question comes with other intentions. Once, in a party attended by Filipinos, a fellow attendee sidled up to me, and whispered that two of the people present in the room were overstaying tourists and they were looking for Britons or Filipinos with indefinite leave to remain or British passport to marry to upgrade their immigration status.
9) Nakapangasawa ka ng British? (Have you married a Briton?)
Interestingly, once I became a British citizen, some Filipinos that I met in the UK presumed that I got my citizenship because I married a Briton. There seemed to be – in their minds – no other way of getting a British passport but only through the marital route.
Whilst there is no problem with this route – and I am also very happy for many Filipinos who have found their 'forever' with fish and chips – I'm fairly certain this is a question faced by Filipinos living in other developed economies.
And it used to really irritate me. But as time went on, it has become one of the questions that just comes with being a British citizen. And it is usually asked by fellow Filipinos, wondering why and how you made it to the land of afternoon teas and year-long miserable weather.
10) Naka-experience ka na ng racism? (Have you ever experienced racism?)
In the advent of Brexit and Black Lives Matter, some friends have asked me if I have ever experienced racism in the UK. I have always answered in the negative because, if truth be told, in my many years of living and working in the UK, I have never been subjected to any racist attacks or similar aggression.
I think it is because I work in the academe, where my co-workers come from different countries, and where strict measures are in place to combat this societal malaise. I am indeed lucky that I have never felt unwelcome in the UK. But I acknowledge that in some other workplaces, racism can be widespread and that structural racism still persists.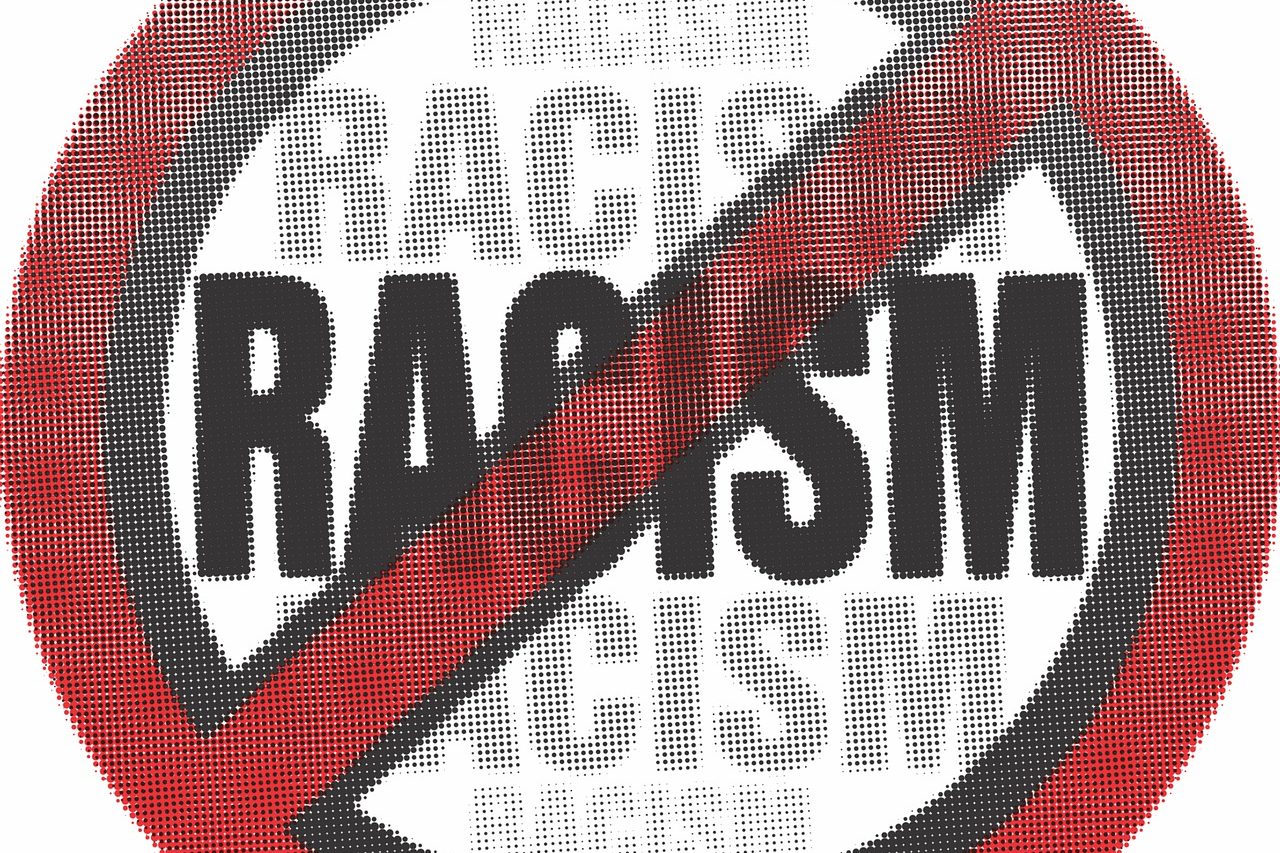 Quite interestingly, the only racism I have experienced – if I can call it as such – happened not in the UK but in a small regional airport in China. When I presented my passport to the lady at the counter, she flipped through the pages of my passport, and after what felt like an eternity searching futilely for something, she asked for my UK visa.
Rather flustered by her query, I told her that what she was holding in the palm of her hands was a British passport – and that I was a British citizen. She stared at me, and with a rather quizzical look, she asked again for my UK visa. At that point, I became really confused to the point that I asked myself if, as a naturalized subject of Her Majesty the Queen, I would really still need a UK visa to be able to go back to my own country!
As the queue behind me piled up, and the other passengers started murmuring behind my back, the lady in the counter stood up to confer with her superiors. I got really frightened. I thought she had discovered something in my passport, that the passport I was holding was in fact minted in Recto!
Some minutes later, the same lady returned and – with profuse apologies – said that she had misunderstood my passport. I was very relieved.
Later, on the plane, I thought that the lady thought that all Britons were white, while the Briton that she had met was quite an anomaly: a short and brownish Filipino, like the colour of Zulueta da Costa's Molave.