By Michael Duque
British Ambassador to the Philippines Laure Beaufils praised the work of Filipino nurses in the UK during the Philippine Nurses Association UK's (PNA UK) second World Cafe Convention in London on 16 November.
"I do believe that the sky's the limit now for Filipino nurses in the UK. As some of you may know, the British government just signed a Memorandum of Understanding with the Philippine government last month…This MOU is our commitment to continue to invest in, support and protect Filipino nurses in the UK," Ambassador Beaufils addressed the attendees via video link.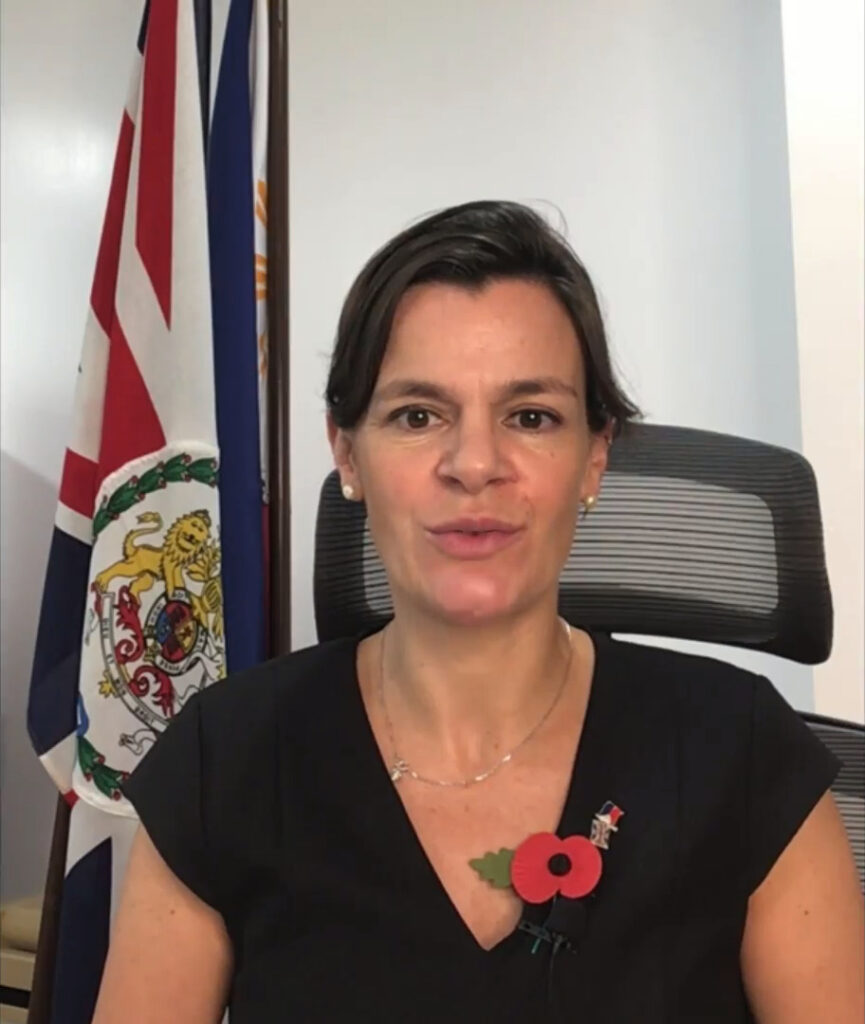 With the easing of pandemic restrictions, the organisers held a hybrid event with both in person and online attendees. The in person event was attended by around 80 nurses and leading figures in the National Health Service led by Chief Nurse Officer for England Ruth May and the Director of International Nurses Recruitment Duncan Burton. The convention was held at the HIlton London Canary Wharf.
"The theme of your convention, 'Nursing the World Together' and I think that is exactly what we have been doing across the whole globe these last 20-months, and you and the Philippine Nurses Association have been a part of that," said Ruth May.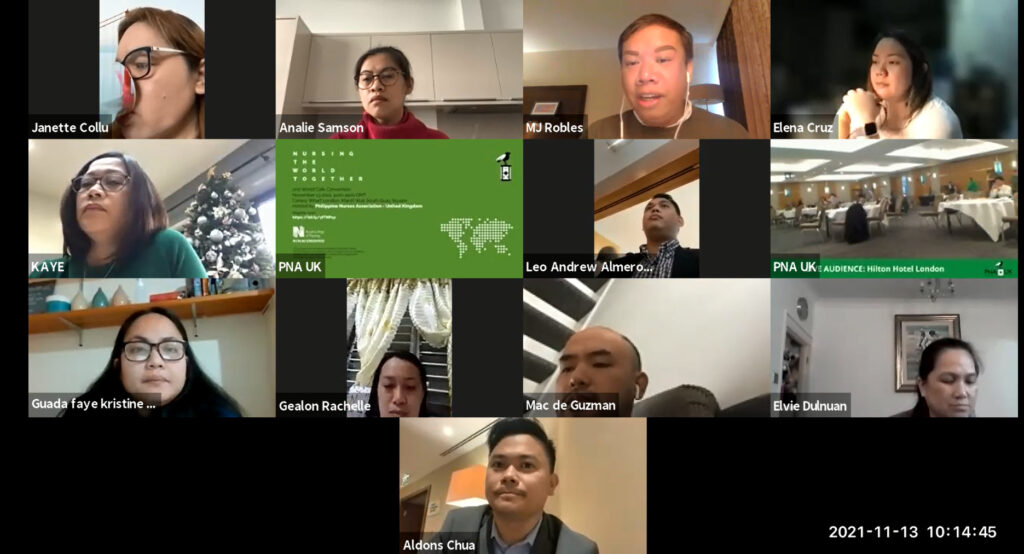 Some 400 online participants from 16 countries also attended the event. Apart from nurses, attendees included midwives, healthcare assistants, physiotherapists, respiratory therapists and students. They represented the NHS and private sector in the UK as well as state and private health care providers from various countries.
Focusing on the challenges and adversities faced by internationally recruited nurses, the speakers emphasized the need to advocate for, empower and support the increasing number of Filipino nurses in the UK. The convention affirmed the need for a professional nursing organization such as the PNA UK and how mindful collaborative efforts lead to successful advocacy and change.
Other guests included Vice Chair of the Mary Seacole Trust Lisa Rodrigues, Director of the Florence Nightingale Foundation Dr. Gemma Stacey, Professor Joanne Garside and Charlene Pressley from the University of Huddersfield, and the NHSEI International Nurse Recruitment Advisor Jennifer Caguioa.
Philippine Labour and Employment Secretary Silvestre Bello III and Philippine Embassy Labour Attaché Amuerfina Reyes were also in attendance.
Director of Nursing of University Hospitals Sussex Edmund Tabay and Malcolm Conlan, Goodwill Ambassador of PNA UK, also spoke during the event.
About the author:
Michael Duque is the founder and a trustee of Philippine Nurses Association UK (PNA UK). He currently sits as the only Filipino member of the Fitness to Practice panel of the Nursing and Midwifery Council which regulates nursing practice in the UK.