In less than three weeks, the Philippines has been hit by four major typhoons – Molave/Quinta (Oct. 25), Rolly/Goni (Nov. 1), Siony (Nov. 7) and Ulysses/Vamco (Nov. 11). One after another, the storms left unimaginable destruction, displacing thousands of families, devastating livelihoods, and flooding communities already struggling from the ongoing COVID-19 crisis.
Considered the most powerful storm of the year, Super Typhoon Goni affected 2.1 million people alone, displacing 85,000 people and damaging 183,000 homes. The UN Office for the Coordination of Humanitarian Affairs (OCHA) estimates damages from this category 5 typhoon could amount to $103.7 million USD for agriculture and $266 Million (USD) in infrastructure damages.
In the recent aftermath of Tyhoon Ulysses, the Red Cross rescued 47,000 people stuck on their roofs with their homes underwater, but "fears for the safety and wellbeing of thousands who remain trapped".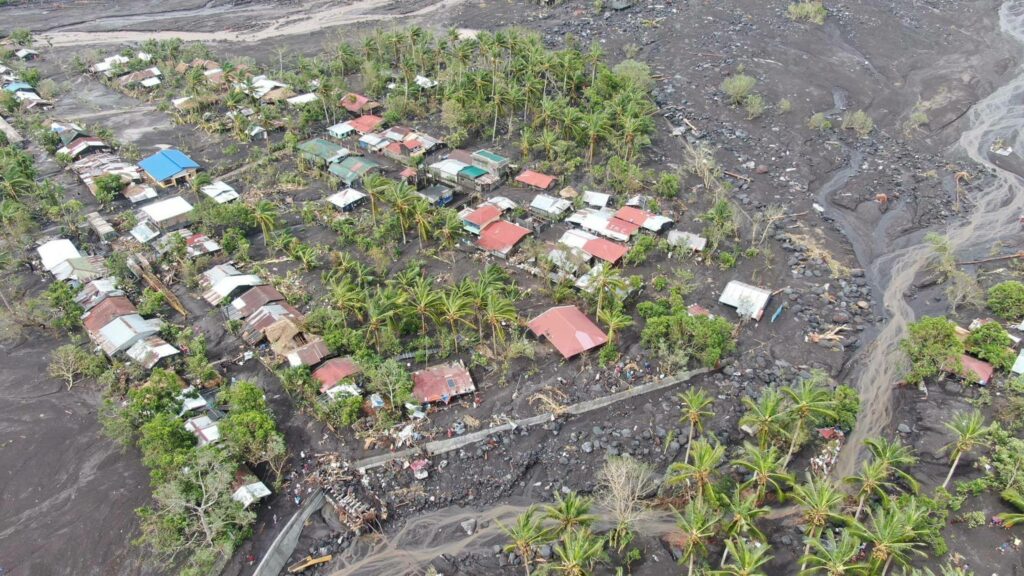 Proactiveness and evacuations by the National Disaster Risk Reduction and Management Council (NDRMMC), local governments and civil society has helped reduce causalities, lessons learned from Typhoon Haiyan that killed over 7,000 Filipinos. However, with increased frequency of natural disasters due to climate change, more efforts are needed to mitigate the impacts of typhoons and create climate solutions.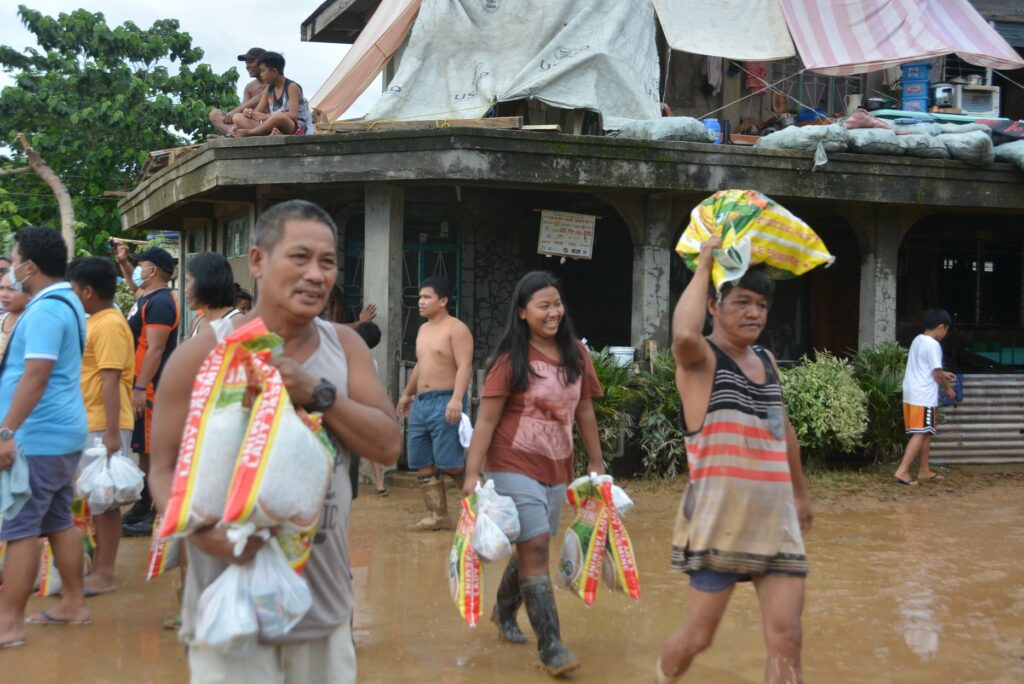 On 2 November 2020, the UK government announced £1 Million towards the international response for people affected by typhoons in both the Philippines and Vietnam. However, the UN is seeking $45.5 million (USD) from donors to support the immediate relief and protection for thousands affected by Super Typhoon Goni. Although the Filipino spirit is resilient, in times like these, global solidarity is required.
If you would like to donate, here are some organisations helping typhoon survivors in the Philippines: