By Naomi Edge
As Filipino food gains ground with the foodie community, Filipino street food business Spoon & Rice is expanding in and around London.
Launched in October 2020, Spoon & Rice has just opened its third branch in trendy Boxpark Croydon. Tinig went to see the opening, taste their food, and get an insight into the thinking behind Spoon & Rice.
Spoon & Rice have an extensive menu of classic Filipino dishes, ranging from adobo to sweet treats like turon. We tried the Manilla Grilled Pork Belly and the Adobo Glazed Aubergine, which came with rice and a vinegary salad.
At the first taste, I was instantly transported back to the Philippines. The salty, meaty pork, the perfectly cooked rice and the hit of vinegar, made for a delicious experience. Customers seemed happy too. One described their lomi as "amazing."
"Filipino culture in every bite"
With food consumed, it was time to discuss what lies behind Spoon & Rice. I spoke to the company's chief executive, John Belmonte.
John's mission is also the company's slogan – to convey "Filipino culture in every bite." He also wants to create a signature "heart and soul" in every dish that they serve. "Our food will always bring back your culture," he says. "Whoever is tasting the food, it'll bring back strong memories. We Filipinos have something to be proud of. That is our food, and we are proud that Spoon & Rice can showcase that."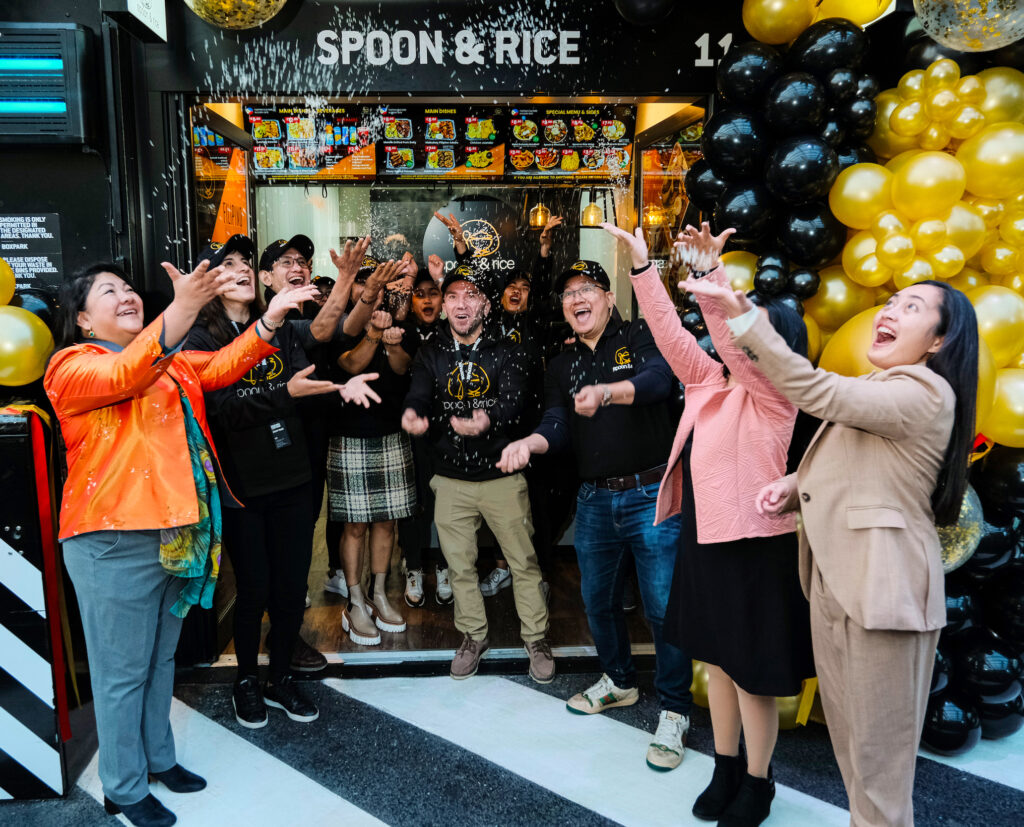 Spoon & Rice aims to highlight the best parts of Filipino food and make sure that customers know they're part of a family when they come to the restaurant. To achieve this, the goal has been to create a culture so ingrained within their staff that it makes the experience of ordering and eating a pleasure. "We don't only prepare and serve food because it's our job, but because we do everything with love," says John.
So who are they targeting? John says he has his sights set on a broad customer base. "It doesn't matter whether you're Filipino or not, you will experience the Filipino culture by experiencing our food," he explains. "It's not only Filipinos buying the food, it's all nationalities."
Facing up to challenges
It's no secret that the hospitality sector has been hit hard by the pandemic and Spoon & Rice has not been untouched.
At some points during the crisis, the business was only making two sales a day. But as an entrepreneur, John says he was able to find the positive side.
"When everyone was afraid to start trading, I saw an opportunity to face up to the challenge," he says. Employing 35 people at his 3 stores, he says he's been able to support staff. "When everyone couldn't find work to earn money, there I was to provide jobs to those who were seeking," he says.
Employment isn't the only way that John is helping the Filipino community. He also runs the non-profit organisation Filipino Unite that provides advice and assistance to UK Pinoys. "When we unite, we become stronger," explains John.
"I think we have to help and support each other. To be able to move forward we shouldn't be afraid to ask questions and get advice from people who have already been there."
Big ambitions
It's a good thing that Spoon & Rice evokes such a strong emotional connection as they are in a prime location at Boxpark Croydon, so the competition is fierce.
John says it's all part of the plan. "We aim to locate our stores in strategic locations," he says. "Boxpark has prime locations, so it will stand out if we place our store within their branches."
The company is planning its next opening in Willesden, North London. "It's a good location," says John. "We are planning to do something different there. We are also looking forward to opening five more in 2022 – and some could be outside of London."
Spirit to succeed
Throughout the challenges of the pandemic, John says he worked to inspire his team to push forward and see the positive side of the challenge ahead.
An entrepreneur with interests spanning healthcare and remittances, John is working to inspire the UK Filipino community with a message of carrying on despite difficult odds.
"There's always going to be challenges that you will have to face. But I want to share with all the people who would like to do business that there are always challenges. But keep your eyes on your goals and you will succeed."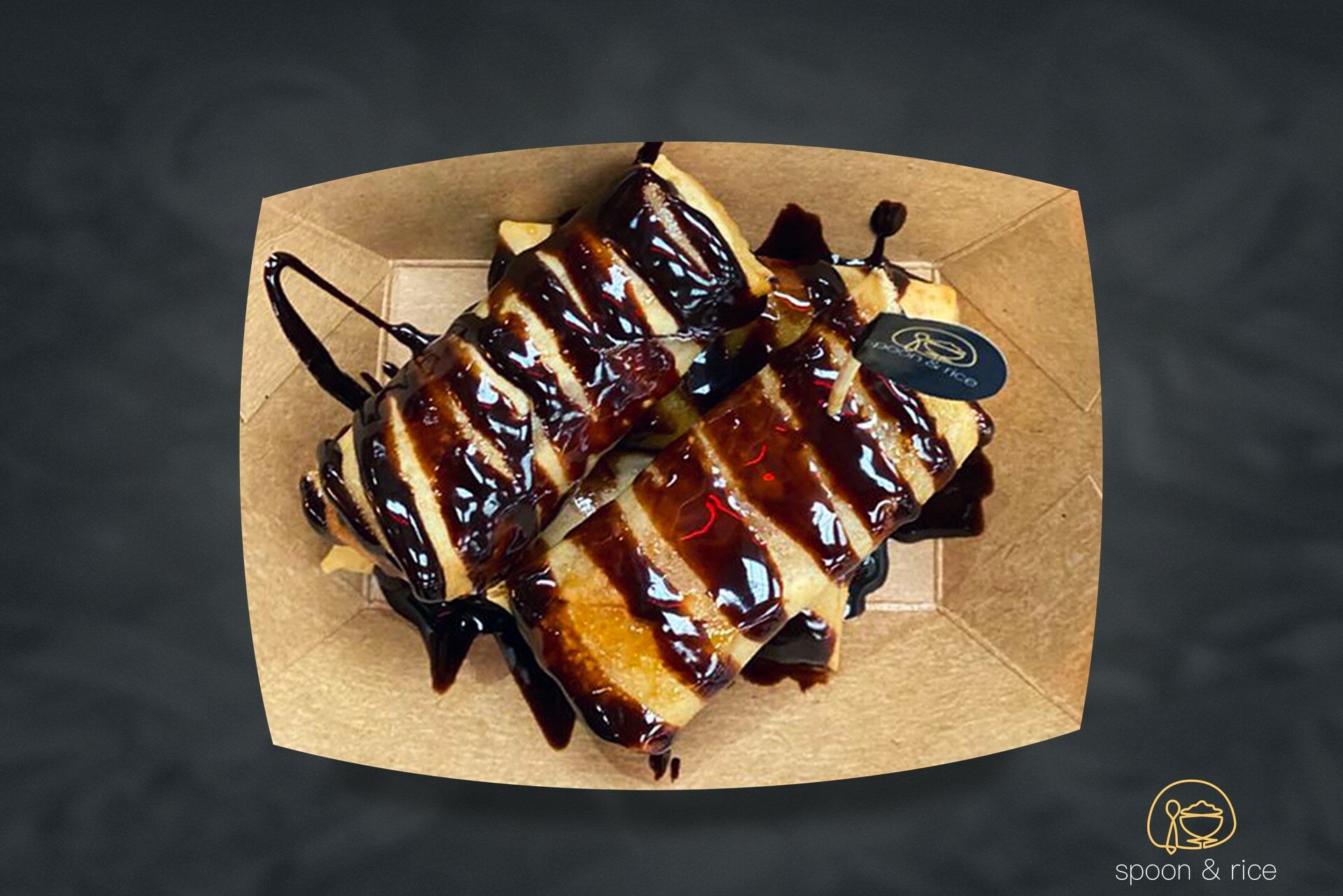 "A word of encouragement to every Filipino – don't be afraid to start. If you're wanting to go into business, seek advice from people you trust, who you think will guide you, that are already doing it."
The store's ribbon-cutting ceremony was attended by Philippine Embassy officials led by Consul General Arlene Gonzales-Macaisa, Labour Attaché Ameurfina Reyes and Consul Stacy Danika Alcantara-Garcia.
Spoon & Rice has set out to bring authentic Filipino cuisine to UK customers. Hopefully they will help the world discover the food we know and love so much.
If you want to try Spoon & Rice for yourself, they have locations in Wembley, Camden Town and Croydon.
About the author

Working in digital marketing, Naomi is a Filipino-British who is passionate about design and writing. She has previously worked with the British Council, Birmingham Arts Council and Wilderness Festival on a variety of fundraising and awareness events, including the "Birmingham Weekender" and "The Janus Project." You can follower her on Twitter @nomderland