For the first time, a Filipino has been included in this year's 50 most influential Black, Asian and minority ethnic people in health by the Health Service Journal (HSJ), a news site offering analysis and insight to healthcare leaders.
Francis Fernando, founder of Filipino Nurses Association UK (FNA UK), was recognised for his efforts in drawing attention to the plight of Filipino healthcare workers during the pandemic. By the end of 2020, some 55 Filipinos working in the sector had died of Covid-19, a disproportionately high number in comparison with other ethnic groups working in the sector.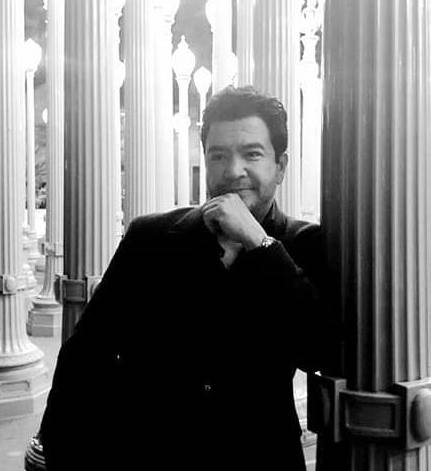 Currently the head of nursing at Central London Community Healthcare NHS Trust, Fernando has also coordinated mentoring and coaching for around 150 Filipino nurses to help them progress in their careers.
Among those who made the list include Professor Jonathan Van-Tam, the UK's deputy chief medical officer, Sajid Javid, the first ever ethnic minority to be appointed as health secretary, and Marie Gabriel, CBE, the first chair of the NHS Health and Race Observatory which aims to tackle ethnic and racial inequalities in healthcare.
We spoke to Mr Fernando to get his thoughts about his award.
Huge congratulations for being named as one of the 50 most influential BAME people in health by the HSJ! Last year, you were one of the runners-up in this list, a recognition of your efforts to advocate for Filipino nurses' welfare during the pandemic. How do you feel that you have finally made it to this year's prestigious list?
Francis: It is such an honour and a great privilege to be named as one of this year's finalists. I am delighted and humbled, too, for being the first and only Filipino in this illustrious list especially as there are more than 200,000 Filipinos in the UK. It was already a great honour to be named in the Near Misses list in 2020 so this fantastic recognition for this year makes it more historic.
October is Black History Month, the perfect time to celebrate the achievements of Filipino leaders in healthcare. One of the issues you've pointed out before was that Filipinos were being overlooked for promotion in the NHS. Has there been some progress in this front?
Francis: We must celebrate our successes as ethnic minorities everyday not only during this month. It is very important that health and care leaders like myself stay true to our values in ensuring that equality, diversity and inclusion are at the forefront of everything we do.
Filipino nurses make up more than 5% of all the registered nurses in NHS England but only around 31 are considered senior nurses. I have initially gathered around 22 senior Filipino nurses when I did my scoping exercise early this year. Jennifer Caguioa and I had formed a group called the Filipino Senior Nurses Alliance UK together with our 29 other colleagues. We are collaborating with the Chief Nursing Officer team, Workforce Race Equality Standards (WRES) team and the National Leadership Academy team to ensure that we have equal opportunities in accessing leadership courses to help us become better leaders and progress in our careers in the NHS.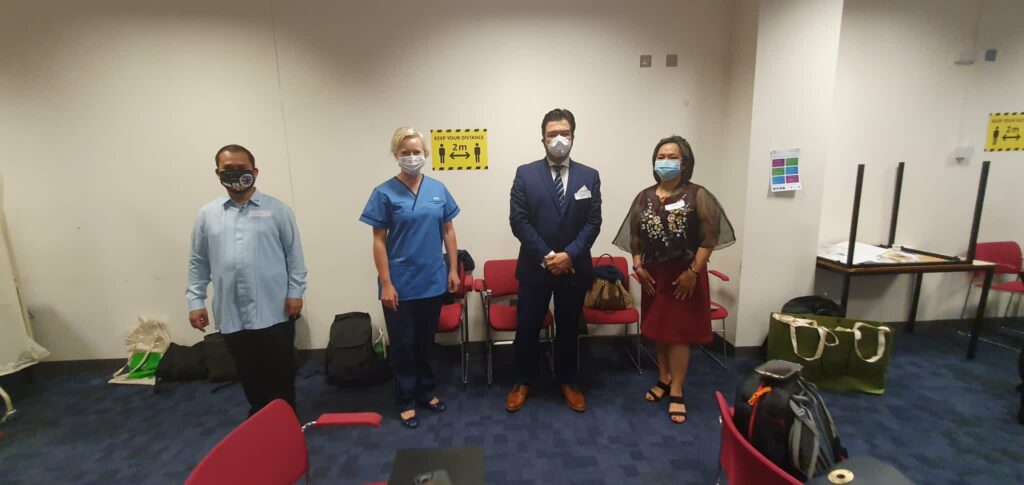 You have started a mentoring project for Filipino nurses. How many Filipino nurses and mentors have taken part so far? What's the status of this project now?
Francis: Another national initiative that I led was the mentoring and coaching of Filipino nurses since April this year. So far, there are more than 150 Filipino nurses who are being mentored and coached by different healthcare leaders. Out of these 150, around 20 have been promoted. They include Edmund Tabay, the first Filipino to become chief nurse in the NHS; Mitchell Fernandez, deputy chief nurse; Tootie Bueser, director of nursing and midwifery; Jose Cloyd Facultad, associate chief nurse and; Minnie Klepacz, senior matron. This demonstrates that there has been some progress in the promotion of Filipino nurses in the NHS.
There are more Filipino nurses being accepted into leadership programmes, too, like the Florence Nightingale Foundation Scholarships. This is a fundamental shift in the way Filipino nurses are regarded in the NHS.
In 2013, I became the first ever Filipino nurse selected to be a Florence Nightingale Foundation scholar. Currently, I am also a leadership scholar together with two other Filipino colleagues. We are the first group of Filipino nurses who have been accepted to this fantastic leadership programme.
What top 3 challenges do Filipino nurses – and other ethnic minority staff – continue to face? How are you and other nursing leaders responding to these issues?
Francis: The first is lack of career progression based on our experiences and based on the data of the WRES. If you are an ethnic minority staff in the NHS, you will be almost twice likely to be overlooked for a promotion compared to your white colleagues. You will also be twice less likely to access external courses compared to your white colleagues.
Secondly, a lot of our new nurses are experiencing harassment and bullying in their workplaces. Again, WRES report stated that ethnic minority staff experience more harassment and bullying from other staff compared to our white colleagues. This was also reflected on the national staff surveys for many years now. I am personally supporting around 20 Filipino nurses who have workplace issues including bullying and harassment.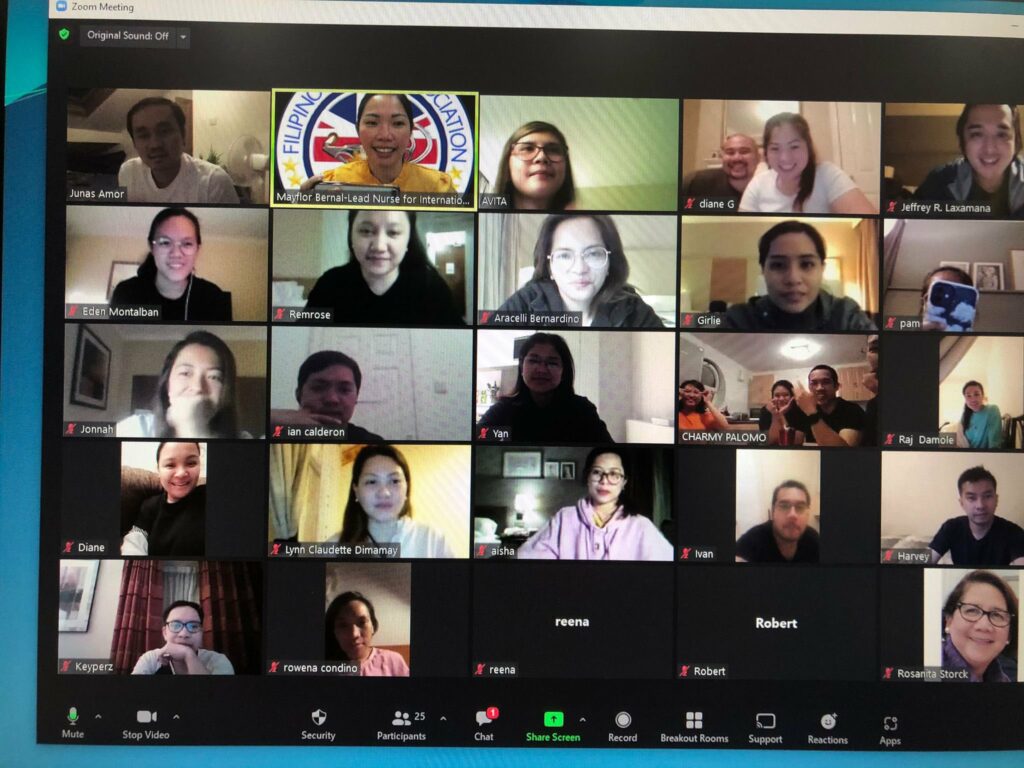 Thirdly, the lack of flexible working options is a big concern for Filipino nurses in the NHS. Around 30% of international nurses leave the NHS in their first three years according to NHS Employers and lack of flexible working options is cited as one of the reasons why they are leaving. FNA UK
is working collaboratively with other international nursing associations and NHS bodies to respond to these issues. FNA-UK has been invited by 2 large NHS Trusts in the North of England to support their Filipino nurses as they are facing difficulties due to their lived experiences. I will be leading our group together with May Parsons and Rosanita Gargarita.
FNA UK is also a member of the newly formed NHS Race and Health Observatory which works to identify and tackle inequalities in health and care. Filipino nurses are represented in this network by Marc Rodriguera, who is one of FNA-UK's Regional Officers in London.
Any final words you'd like to share?
Francis: I would like to dedicate this exceptional recognition to my family, friends, colleagues, to all the Filipinos in the UK and around the world – to God be the glory.
I would also like to thank the Health Service Journal, the judges and sponsors, the NHS Health and Race Observatory Network.
Lastly, I would like to congratulate those in the Top 50 leaders and those in the Top 50 Near Misses List who are equally deserving and to be recognised too. Thank you for everything that you all do.