By Ana Santos
It is hard to imagine there ever being a bad time to study abroad on an all-expenses paid scholarship.
Unless that time is during a global pandemic that has thrown the world into chaos and uncertainty.
Every year about 60,000 applicants from all over the world apply for the Chevening Scholarship, a programme funded by the British government that enables emerging leaders to pursue a one-year master's degree in the United Kingdom.
With an acceptance rate of about 2-3%, Chevening Scholarships are highly competitive. For those who are selected, it is the opportunity of a lifetime.
In 2020, 16 Filipinos were awarded Chevening Scholarships. Three Chevening scholars reflect on their past year in the UK and how not even a global pandemic could their sink spirits or taint their optimism.
Allen Penus, London School of Economics and Political Science
Master of Public Policy
Allen remembers the exact date when she received the news that she was awarded a Chevening Scholarship.
"It was June 23, 2020," she quipped.
By then, other countries had already received the Chevening results ahead of the Philippines and Allen still remembers anxiously waiting. She was ecstatic, but also apprehensive about leaving the Philippines in the middle of a pandemic.
But an admission to LSE and the opportunity of studying there with a Chevening scholarship made it easy for Allen to decide to pack her bags and head for the UK.
Friends and family were nothing but supportive.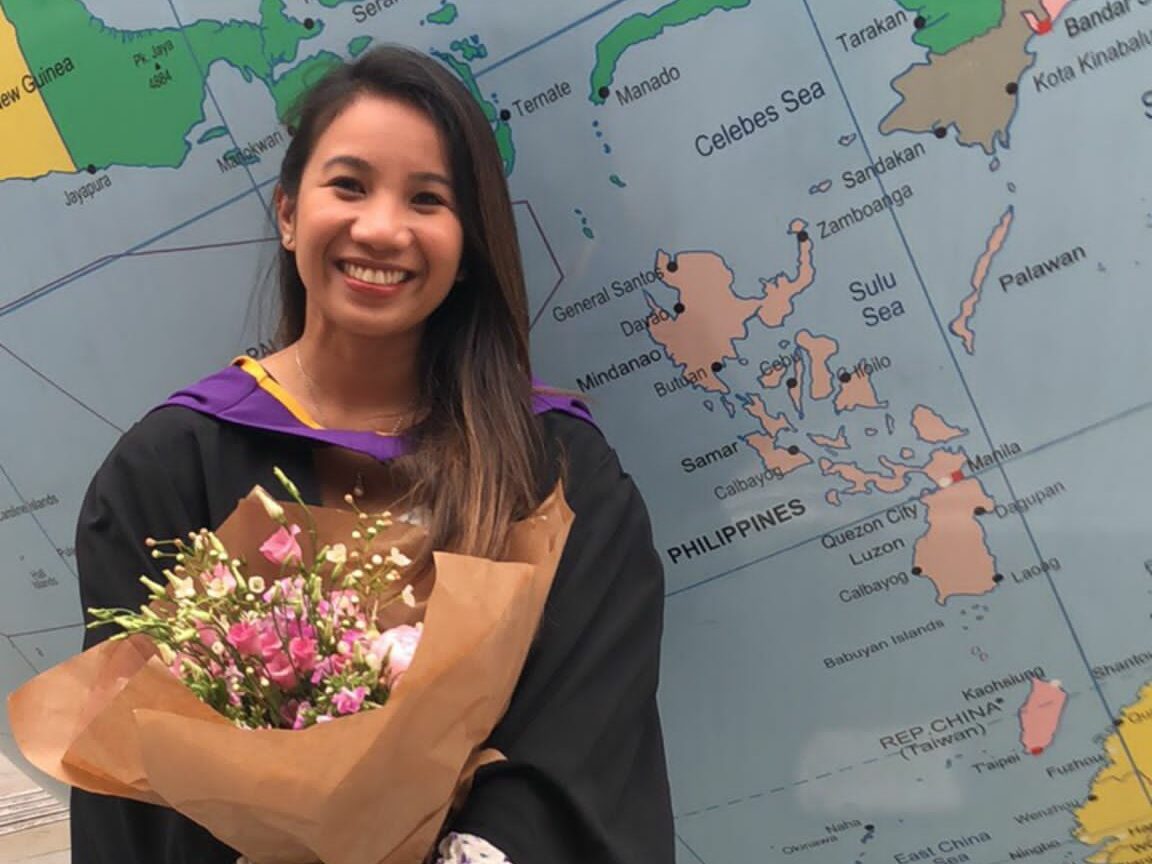 "They said that we needed every bit of good news in a time of crisis. Some even went to great lengths to help me fulfil all the requirements and secure the necessary documents for the scholarship," Allen shared.
Her parents also wholeheartedly supported her decision and encouraged her to find her own path and stretch her wings.
For Allen, stretching her wings had a literal meaning. She had plans of trading in her usual island hopping in the Philippines for hopping from one European country to another via a quick plane or train ride. Travel restrictions made that impossible during her first few months in the UK, but that didn't stop Allen from getting to know her adoptive city.
"I spent as much time as I could in London and explored the city. Its streets and shops, its museums and parks, its tube stations and buses, its restaurants and pubs. There is so much to do in London, even during a pandemic," Allen said.
Before she knew it, Allen was head-over-heels in love with the city.
Reflecting on her year as an international student, Allen said, "Studying abroad is much more than working on coursework and passing assessments. While studying at LSE was academically-enriching, my most memorable experiences were those spent outside the classroom and zoom sessions."
Most fulfilling for Allen's vagabond spirit was road testing her driving skills.
"I love driving. While I have been driving for more than a decade, I had zero experience driving on the left-side of the road," she explained.
Maneuvering through the roundabouts proved to be the trickiest part of her road trips to New Forest, Cotswolds, and the Lake District.
"Roundabouts are everywhere in the UK! There was a time that I had to go around twice because I missed the exit. Even with some hiccups along the way, I thoroughly enjoyed and fortunately survived," Allen laughed.
"When asked about the things I've done in the UK that I am most proud of, conquering British roads would definitely top my list," she added.
Allen took a study leave for her Chevening year and is now back in the Philippines where she assumed her role as an economist under the Office of Senate Minority Leader. Her return was just in time for budget deliberations.
"As the Philippine Senate tackles the 2022 National Budget, I hope to translate both tested and new economic perspectives into fiscal/budget policies to help us manage the COVID-19 response. This will ensure that our government would be better equipped to respond to future disasters and pandemics," she said.
Ryan Bestre, University of East Anglia
Climate Change and International Development
Ryan is so green-minded that he even made it the title of his blog. For Ryan, being green is all about living a sustainable lifestyle and caring for the environment. Before moving to the UK, Ryan was the Solar Administration and Community Relations Officer of Solar Pacific, a renewable energy company. He was also a Climate Reality Leader for the Climate Reality Project and a volunteer for the food-related campaigns of Greenpeace.
Getting a masters degree in Climate Change and International Development at the University of East Anglia provided a natural complement to Ryan's already active green life.
To compensate for academic experiences cut short by the pandemic, Ryan threw himself into various extra-curricular activities. From the comfort of his student dorm and sometimes still in his pajamas, Ryan jumped into webinars and online projects on integrating sustainability in the curriculum. He even managed to be a resource speaker in various environmental online events in the Philippines.
"I did miss the face-to-face interaction and after class chatter, particularly when I wanted to further process my thoughts after each lesson," shared Ryan. When lockdown restrictions in the UK were lifted, Ryan signed up for more in-person events so he could interact with "real people".
After he completed his degree around September, Ryan involved himself in more green initiatives.
He volunteered at the Stanford Hall Community-Shared Agriculture, a permaculture farm in Lutterworth for a month. Ryan happily rolled up his sleeves to dig his hands into new concepts of growing food and experiencing community living. Then he headed off to Glasgow for the United Nations Climate Change Conference or COP26, the world's most important event on the climate crisis. Ryan volunteered for COP26 Coalition, helping out with their events. He also joined climate activists from all over the world in protest marches calling on world leaders to accelerate interventions and honor climate pledges to slow down global warming.
The last few months out of school have been busy for Ryan who hopes to do more volunteering and traveling around the UK before going back to the Philippines next year.
"What stands out most among my Chevening experience is being able to meet and connect with like-minded people who share the same passion towards creating a better world. Whether our focus is on education, poverty, or climate change, what connects us is our collective desire to initiate positive change. This, for me, is a reason to be hopeful," said Ryan.
Lieutenant Commander Errol Dela Cruz, Philippine Navy
Loughborough University London, Security, Peacebuilding, and Diplomacy
Errol Dela Cruz has the distinction of being a scholar for most of his academic life. His graduation from the Philippine Military Academy paved the way for a career with the Philippine Navy, specializing in naval strategy and operations. Later, he studied Warfare Application in Australia under the Australian Defence Cooperation Programme.
When he received the news that a Chevening scholarship would be added to his many academic medals, E felt mixed emotions. The excitement of going abroad as an international scholar was overshadowed by an equally joyous event at home: E's wife, Pia, had just given birth to their baby, Kyoto.
"A lot of people actually advised me to defer the scholarship. Fortunately, my wife was very supportive. She was actually the one who pushed me to pursue it. We were both optimistic that we could make it work. Afterall, it was not the first time for me to go abroad to study," E shared.
Studying abroad during a global pandemic proved to be different from E's other previous student experiences.
On one hand, since most of the lectures were online, preparation and travel time were cut down to the minimum. But on the downside, having to stay inside his London flat made E feel isolated and lonely.
"Even if I had more free time, going out was not an option. This contributed to my homesickness," said E.
However, like a soldier trained to maximise the limitations of any given environment, E used the extra time to learn new things like cooking new dishes and Spanish as a new language. He even set up his own YouTube channel and ventured into vlogging, taking his followers on a virtual tour around Europe.
When the UK eased movement restrictions, E wasted no time in socializing and networking as much as he could with other Chevening scholars and upholding his duties as student ambassador for Loughborough University.
Now back in the Philippines and reunited with his family, from student, E has eased back into life as a father and soldier.
"I am presently assigned in the Philippine Navy headquarters, at the Office of the Naval Strategic Studies, serving as the department head of international affairs. I am directly applying what I learned in my course to my present position."

About the author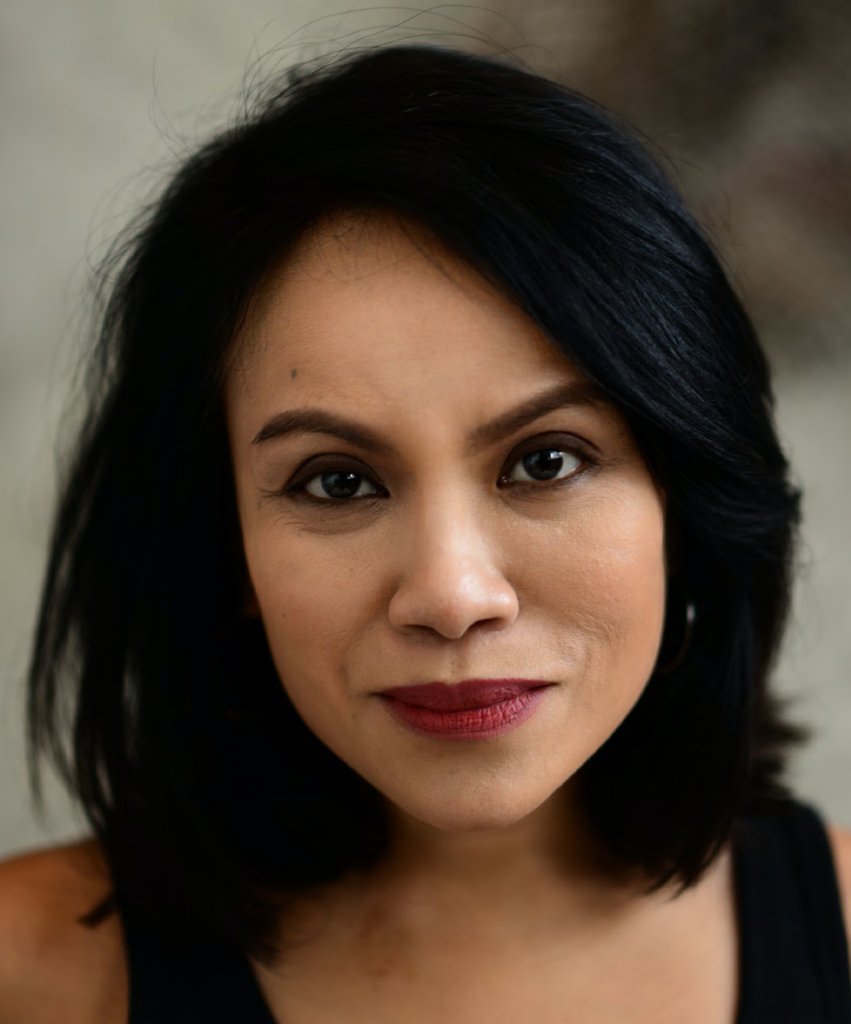 Ana P. Santos is an award-winning multimedia journalist who reports on gender issues focusing on reproductive health rights and labor migration. She is the first Filipino to be named the Persephone Miel Fellow by the Pulitzer Center and through numerous reporting grants from the Pulitzer Center has reported on the Filipino diaspora in Europe and the Middle East. Ana is pursuing a postgraduate degree in Gender (Sexuality) at the London School of Economics and Political Science as a Chevening Scholar.
Ana writes investigative long-form stories for Rappler, and is the foreign correspondent for DW Germany covering the Philippines. Her work has been published in the Los Angeles Times, The Guardian, the Washington Post, Vox News, Al Jazeera and The Atlantic.