By Any Baneva
Filipinos working for the NHS are being thanked by performers – including singers, dancers, and comedians – in a series of unique videos.
23 artists of Filipino descent have been commissioned by New Earth Theatre to create gifts of 13 videos, featuring poems, skits, songs, monologues and dances. Performances include a choral version of Rodgers and Hammerstein's You'll Never Walk Alone, and an Ensemble take on Shakespeare's Sonnet 18.
The theatre group, which supports Britain's East and South East Asians, created the Bayanihan with Love project in response to the disproportionate impact of the pandemic on UK Filipinos working in healthcare.
The project is running alongside the #FilipinoFood4NHS campaign, an initiative by Filipino Food UK and Kanlungan Filipino Consortium to provide free Filipino meals for NHS staff. Each food parcel is accompanied by a QR code that links to a Bayanihan with Love video.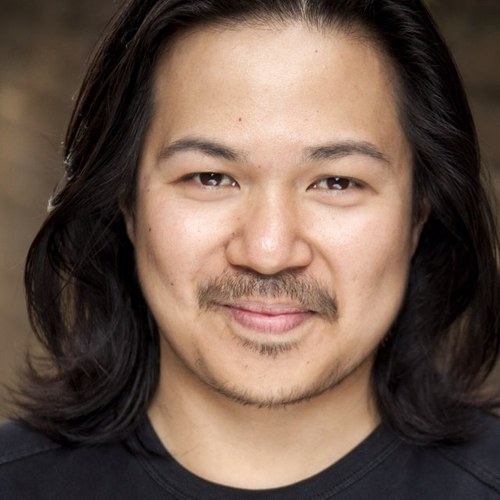 Angelo Paragoso, Bayanihan with Love production associate and actor, says the performers involved are showing their appreciation to NHS staff in their own way. "We are creating these short videos to show the Filipino nurses our appreciation and to lift their spirits," he says. "It's our little way as the art and entertainment community of saying 'thank you' to them, and to show how much we appreciate the work they have been doing."
"I had to ask everyone from the Filipino community that I knew would be interested in joining the project. There are singers, dancers, actors, writers, and comedians – all sorts of mediums of entertainment. We have people from various West End productions like The King and I, Hamilton, and others."
After the videos are shown to the Filipino NHS workers, they will be made available online on New Earth Theatre's website and the company's YouTube channel. However, working on a project of this kind during a pandemic has hasn't been without its challenges.
"It is a very different way of working," says Paragoso. "We have had to do all this remotely. None of us has met up. We all did this through Zoom, emails, phone calls, and all that. All of us, especially the choir, had to record it in our own homes. We didn't have a proper rehearsal."
For performers, lockdown has been especially challenging, explains Paragoso. "It's very different when you meet up with people because you get to see each other, sing with each other, hear each other – you get a feel of what everyone is doing," he explains. "It's quite jarring because you don't know if you are doing it properly or not. You only find out when someone says: "Oh, can you record it again because there was a sound of a dog barking in the background!"
However, despite these difficulties, Paragoso says the Bayanihan with Love performers found new ways to create the videos: "There have been challenges but nothing major thankfully."
You can contribute to #FilipinoFood4NHS at their GoFundMe page. A £20 donation will enable Filipino Food UK and Kanlungan to prepare and deliver 10 Filipino meals for NHS staff.
About the author:
Anya is a Multimedia Journalism graduate based in London. Since she was a little girl she has always had a passion for literature and writing. She had poems published in her local newspaper at the age of 10. Her main passion is travelling – in real life and in the world of books. Immersing herself in new cultures, meeting different people and eating various types of food charge her with positive energy and make her feel alive.