Minerva Pascual Klepacz, matron in the Eye Unit and BAME lead at Royal Bournemouth and Christchurch Hospitals NHS Foundation Trust, has been awarded the British Empire Medal for her services to nursing during the pandemic.
She is the only Filipino to receive an award for this year's Queen's Birthday Honours List. Klepacz is also the public relations officer of the Filipino Nursing Association UK CIC, a recently formed nursing association for the Filipino community.
57 Filipino health and care staff in the UK have died from Covid-related causes since the start of the pandemic. Klepacz lost 11 of her friends at the height of the pandemic.
Originally from Pasig City, 41-year-old Klepacz has worked with colleagues to support staff from Black and minority ethnic (BAME) backgrounds during the pandemic.
"We delivered grocery items, cooked meals, delivered medication and offered emotional and psychological support to colleagues who have been affected (by Covid 19), who were isolating or shielding", Klepacz told Tinig UK.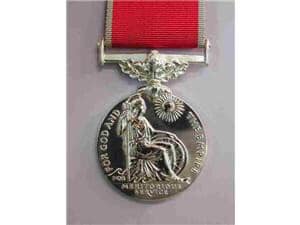 Apart from offering support, Klepacz stressed that "We also took some action to specifically protect our BAME members and all BAME NHS staff from COVID-19. We have actively contributed to the individual Risk Assessment Tool for staff and encouraged our members to undertake this risk assessment via their line manager with support from local occupational health departments."
"It is a privilege and as a Filipino I am happy to be honoured. I would like to make this award for everyone on the unit and everyone of a BAME background," Klepacz said in a related article.
In a BBC interview in July, BJ Waltho, Clinical Lead Nurse of the Royal Bournemouth Hospital, said that "Our staff who went into ITU (intensive therapy unit) were all Filipinos, except for one – healthcare assistants, qualified nurses. They were being hit the hardest. And everyday, I looked for their names – were they still there? Were they still alive?"
The Royal Bournemouth and Christchurch Hospital Trust employ more than 150 Filipino nurses, according to the BBC report.
Read more: Covid-19: A timeline of its impact on the Filipino-British community